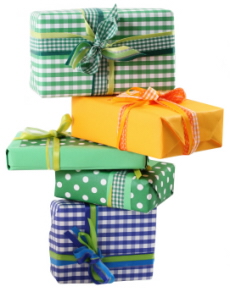 An excerpt from the Mindfulness workshop given by Jetsunma Ahkon Lhamo in 1999
Practice deeply and mindfully every minute of your life. I'm asking you, I'm pleading with you: don't practice like a robot.  If you can only start with just moments of Recognition throughout the day, start there.  Even one.  It will increase, I promise you.  It's like building muscle.  What a noble and honorable way to live.  How amazing!  Rather than just clinging to our egos, constantly defining them, and reacting to everything else, practicing some sort of profound Recognition, some sense of the sacred — I mean, is it a real choice?  You can see that one life is so much more precious than the other, so much more meaningful, so much more profound, so much more useful for sentient beings.
I hope that you will, in your practice, begin to institute a way to be mindful, not only when you're sitting down.  Sometimes we're not even mindful when we're doing our sit-down practice.  But to not only be mindful and stretching for that sense of Recognition when we do our practice by carefully, nicely accomplishing the visualization and really discovering its meaning, but also in our lives, to Recognize the nature of appearances, to Recognize that everything is the face of the guru, everything is an opportunity to practice – perhaps that's a little deeper than walking around saying "Everything is beautiful, everything is love and light."  I hope that you will practice in that way.
I invite you to go deeper and deeper every moment.  As a practitioner, every moment that you live with this consciousness, with these precious Dharma teachings in your hands, each moment is like a gift.  Each moment is like a Christmas present.  Most of us have them, and we just squirrel them away.  We just take our moments, we move through linear time collecting moments.  But as a practitioner, you can open that package.  Each and every gift has Guru Rinpoche's face in it.  Each moment as a practitioner has the capacity in it, the ability and the responsibility, to move into a state of recognition, to awaken.
When you find that you're thinking, "Oh, some of these monks and some of these nuns aren't so good," and, "Now I'm really pissed off at my teacher because she moved to Sedona and then not only that, but it's my week to clean the bathroom" — when you think things like that and you have these ideas about how it should be and you're judging this and feeling bad about that, what are you doing?  You're practicing the mandala of self-absorption.  You're putting that ego right in center stage.  How amazing instead to turn it around and, should you see that you have some reaction, to question your perception.  Question the depth of your practice.  That's where you have potency.
That's what makes this practice of Buddhism so amazing:  the ball is in your court, the practice is in your hands.  You're not waiting for salvation; you're learning to Recognize it.  What's so potent and so powerful about understanding that is that no one can take that away from you.  There is no power that can take Recognition away from you, no power that can take the face of the guru away from you.
I hope you will include this in your practice.  I hope you will walk a sacred life.  Whatever it takes to remind you, walk a sacred life.  Walk in Recognition, not in ignorance.  When you use these practices, use them throughout all of your experience.
© Jetsunma Ahkön Lhamo