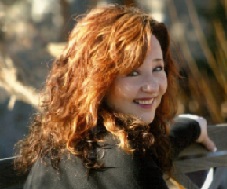 When the Buddha's teachings are first introduced to a new culture, two kinds of translators are needed: those who can translate the words, and those who can transfer the meaning. For nearly three decades, American Lama Jetsunma Ahkön Lhamo has been transferring the meaning of Buddhism for thousands in the english-speaking world. She is cherished for the clarity, warm humor, and immediate practicality she brings to even the most subtle aspects of the Buddhist path.
New Release by Jetsunma
Jetsunma Ahkön Norbu Lhamo gives an inspiring and down-to-earth interpretation of the key aspects of devotion and the proper way of viewing an authentic spiritual guide. through the lens of the tibetan Buddhist practice – the Seven Limb Puja – Jetsunma brings to light the essential aspects of Guru yoga for the Western mind. the seven limbs of this particular practice refer to paying homage to the Buddhas and Bodhisattvas, making offerings, confession, rejoicing in the good fortune of others, requesting teachings, beseeching the Buddhas, Bodhisattvas and Lamas to remain in the world, and dedicating. Jetsunma begins the commentary by reviewing how we offer non-virtue rather than virtue. For instance, offering hatred, greed, ignorance, jealousy, pride and turning away from the Guru, our source of blessings. Jetsunma's teachings are authentic to the tibetan Buddhist tradition and as a Westerner herself, she is able to present them in a way that is accessible and understandable to the Western mind. throughout the book the translated text of the seven Limb Puja is juxtaposed with Jetsunma's commentary on how to apply the practice. the complete text in tibetan with the english translation and transliteration is displayed at the end of the book along with a glossary.
Other Books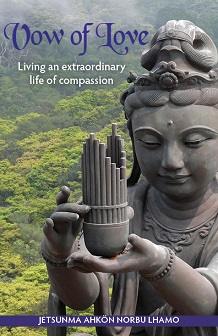 coming soon
Music by Jetsunma