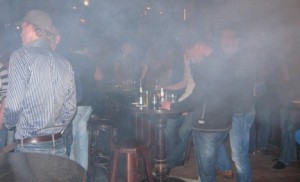 The following is an excerpt from a teaching by Jetsunma Ahkon Lhamo called "Why P'howa?"
We have to look from the point of view of realism. What does this mean for us if we are to approach Dharma in the way that we are approaching it now— very casually, very gently, very much without pressure, kind of interested in it but no big deal. If we are to approach Dharma in a way as to hope that it will be convenient in order to fit into our lives, then of course there cannot be much hope for the kind of extraordinary result of liberation in this lifetime. Because the effort, literally that we put into our attainment, will equal what we get out of it. If we are casual, haphazard, no big deal about our practice, the result will be, of course, not stunning, not unusual, but casual. Not thorough and completely accomplished, but pretty much there, kind of, and that's the way our result will be. But of course when we are talking about Buddhahood, when we are talking about liberation in one body, we are talking then about the most supreme result, the ultimate result. You could say it is the ultimate gift that keeps on giving in the sense that having attained liberation, one need not move through the same kinds of passages that an ordinary samsaric being moves through. While one may take on the appearance of some passages, one is not literally stuck like a fly in glue the way ordinary sentient beings are stuck in samsara. One will only demonstrate those characteristics, habits and appearances that will relate to those sentient beings who they are trying to help; and one will engage in those for the sake of sentient beings, so the result is different.
The difference, if one were to attain liberation, would be like a non-smoker who spent oh 85 years in the room with other people who smoke. You also have to consider that this non-smoker is extremely genetically healthy, set up differently than the others, so that upon taking in the smoke there may be some effect in that it's not the optimum environment. There will be some inhalation so one might feel tired, not as energetic as if one were getting the oxygen that one would want. Do you see what I'm saying? I'm playing up this analogy so that you can understand a difference that is literally inexplicable, but perhaps you can understand it in a common way.
Now the person who is an ordinary samsaric being would be one of those smokers, so the ordinary samsaric being would come out of that situation afflicted you see. They would be the ones that were smoking, taking in the smoke, inhaling deeply, having ordinary genetic physical makeup and very little with which to resist the horrible sentence that we are laying on ourselves. But the one who has attained liberation would be the nonsmoker who is in that room for a period of time with some margin of safety. That nonsmoker will come out of the room smelling like a smoker, but they will not be a smoker and the result will not be the same. But the samsaric being will come out of that room with the result of that kind of smoking.
So you see the analogy that I am trying to create for you? It's not that all enlightened beings literally sit on cushions and float around in the air doing high and wonderful things that none of us can explain. It isn't like that. It's that each of us attains liberation, and upon attaining liberation, if that liberation is a true liberation and has within it the awakening of the Bodhicitta which true liberation must have, then one would return for the sake of sentient beings, and one would appear as a sentient being for the sake of the understanding of sentient beings.
So in order to prepare our minds for this sort of extraordinary result, we have to first think in our mind that we want that extraordinary result. To backtrack, those of you who are hearing teachings like this, this particular teaching, this Phowa, those of you who have accomplished Phowa practice and have actually had the physical signs that go with it, you must understand that this is a practice that could literally, if truly practiced and truly adhered to at the time of death, could change the course, will change the course, if it is practiced purely at the time of death, of your entire experience as an individual being to date. Literally, it would be like running, running, running, running down a very long journey and running, running, running, only relying on your own two legs and your whole body. Then suddenly you meet up with kind of a greased pole and you find a way through instruction, to run into that pole, make yourself go whrum whrum whrum around that pole and spin off, much faster and in a completely different direction than you're going in right now, having more than your own steam as an individual to go with. It's a little bit like that, and sometimes can be even more dramatic because there truly is liberation in the bardo state for the practitioner that has sincerely and in a dedicated way practiced for that moment to the degree that one can return simply from that, as a nirmanakaya form, that is to say, a physical emanation form of the Buddha in order to benefit sentient beings. One would come back in a way that one would be able to rescue sentient beings. So this is literally possible with this practice.
This practice is the practice that makes it realistic for us to say in this modern time, 1995, that it is literally possible to attain liberation in one lifetime. See, most of us are not going to have caves to go retreat in and most of us are not going to be able to get off the hook about supporting ourselves. We have to remain engaged in the world. We have to do that. Also we've taken on other responsibilities. We have families that we wish to support, and other projects that we are engaged in that are important projects and they are part of our lives. So many of us will not have the kind of opportunity that it would take to practice unceasingly in order for us to attain liberation in this lifetime other than through the Phowa.
Copyright © Jetsunma Ahkon Norbu Lhamo All rights reserved