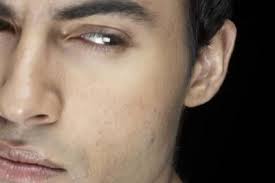 The following is an excerpt from a teaching by Jetsunma Ahkon Lhamo called "The Foundation of Bodhicitta"
The next realm is the jJealous gods realm. The jealous gods realm is actually the war-like gods, the competitive gods. We have stories about them in our old testament, don't we? We have stories about a god that is very jealous and war-like. We have stories about Old Testament,not Buddhist but Christian-Jewish Old Testament. The jealous god realm consists of gods who are very willful and very bossy and very competitive; and they really want things done their way, now. And if you don't do it, kaboom, thunderbolt to you pal, turning you into salt or something like that. They are constantly fighting each other. They are constantly doing things that make you look at them and say, "Get a life." I mean I wouldn't do some of the things that they do, and what do I know? They act like three year olds. (She looks up at the ceiling in anticipation of retaliation. laughter) Don't you hope that I would get away with that? If I got struck by lightening, though, it would prove what I just said, maybe.
Anyway, there is terrible suffering in the jealous gods realm; and that suffering is the suffering of warfare and competitiveness; and it is ongoing. It never ends. There is a violence there; there is a constant, violent outpouring there. It is a very strong war-like energy. They are not particularly happy. They are happy in some ways: They have lots of riches, and they have lots of people underneath them. I guess that makes them happy. They are actually always engaging in some kind of very active war-like activity; and therefore they are not happy and eventually they die. All of these realms are impermanent. They all begin with birth and end with death.
So what is the cause of being born in the jealous gods realm?. The cause of being reborn in the jealous gods realm is jealousy, competitiveness and jealousy—that kind of arrogance, ego kind of thing. Have you ever seen people like that? Have you ever been like that? Have you ever seen people who just think they are so glad that they have it and you don't? Have you ever seen people who sort of set themselves up in a very high place and they really engage in activity to try to get as much money as they can, and they compete and they really like the game? Think of the movie Wall Street. Remember that a few years back? That kind of thing. That is jealous god activity right there, a perfect example of what is going to happen. The people involved with that when they take rebirth could very likely end up in a jealous gods realm. They were like gods, and they were always engaged in that kind of competitive activity.
Copyright © Jetsunma Ahkon Norbu Lhamo All rights reserved