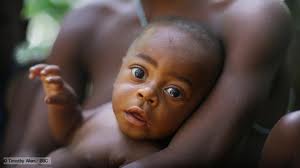 The following is adapted from an oral commentary given by His Holiness in conjunction with a ceremony wherein he bestowed the bodhisattva vow upon a gathering of disciples at Namdroling in Bozeman, Montana, November 1999:
First, [during the preliminaries] one adjusts one's intention [in order] to be in harmony with the special feature of this instruction. There are three ways to do so, by developing repulsion or weariness toward the suffering of samsara, by developing an attraction to enlightenment, and by transcending the two extremes of samsara and enlightenment through vowing to maintain the middle way.
When considering the first step to adjust the mind, one cultivates repulsion and weariness towards samsara as antidotes for strong attraction to worldliness, to ordinary phenomena, to one's own life, wealth, and endowments, and to one's friends and loved ones. Through cultivating weariness toward the suffering of samsara, we learn about impermanence come to understand the impermanence of all worldly phenomena.
Of all worldly phenomena, whether great or small, nothing is permanent and nothing endures. Therefore, when you find yourself attracted to or attached to the happiness of existence, you must bring to mind the faults of existence. Consider that not even a single phenomenon is permanent, no matter how great, wonderful, or powerful it may seem. Consider especially how once that phenomenon [you associate with a happy existence] changes, you will experience nothing but suffering as the result. That way you can move your mind away from having strong attachment to impermanent phenomena and begin to change your habit of always following apparent phenomena based on [experiencing] temporary pleasure and attachment.
Think, for instance, about sentient beings that, due to anger and aggression, have accumulated the negative karma to fall to the hell realm. Those beings have accumulated tremendous negative karma that will keep them in the hell realm indefinitely. In that realm, unable to establish any positive causes at all, they will experience nothing but intense suffering. Think about the eight hot hells, the eight cold hells, as well as the peripheral hells surrounding them. Although it is inconceivable, think about the suffering that sentient beings in those hells must endure.
Then consider the deprived spirit realm. Think about the beings that accumulate an abundance of negative karma through the passions of avarice and strong desire. The result of such accumulation is rebirth as a deprived spirit. There are different categories of deprived spirits, such as outer and inner ones, but essentially they all endure inconceivable hunger and thirst that is insatiable. Furthermore, they never die from that; they just continue to suffer indefinitely, without ever being satisfied.
Next, consider the animal realm. Negative karma accumulated through the passion of delusion produces the result of an animal rebirth. Animals suffer from basic delusion and ignorance, mistreatment by humans, and being preyed upon by one another. From the largest to the smallest, those who are as large as mountains to those smaller than the tip of a needle, all suffer from basic stupidity and ignorance, so they are unable to escape and are unable to do much more than just endure the karma in that rebirth until it is eventually exhausted.
Then consider rebirth that is so difficult to obtain: that of a human being. Compared with the three lower realms of existence, human life seems very blissful; nevertheless, there is great suffering in the human realm. Human beings suffer from confinement in the womb and from the process of birth, illness, disease, and growing old and the decline in their faculties, until eventually they experience the suffering of death and leaving everything behind. Humans are subject to all kinds of indefinite circumstances and situations throughout the course of their life. Some die at birth, and some as adults. Some die alone and unwanted or in an untimely manner.
In addition to the four great rivers of suffering human beings experience–birth, old age, sickness and death–humans experience compounded suffering. For example, humans suffer mistreatment at the hands of their enemies, and they suffer when they lose their loved ones. In fact, they suffer from fear that precedes the actual events themselves. Humans also suffer from not getting what they want and from having to accept what is not desired, because then they have the fear of losing that. Against their will, humans endure all these unexpected consequences.
Many people think that after they die and leave this life they will easily return as a human being. Many believe they will just be able to return to a happy state of existence, such as the one they might now be accustomed to. That is a mistake. I can guarantee that unless you have the specific karma to do so, you will not take another birth as a human being. Without the karma that creates the causes for it, the result of human rebirth is impossible. Make no mistake about it.