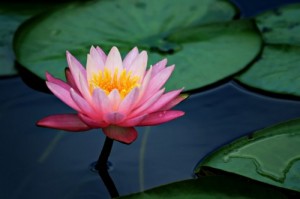 The following is from a series of tweets by Jetsunma Ahkon Lhamo:
While every being is sacred and precious, and has within the seed of Buddha-nature it is also difficult to see sometimes. Neonatal nurses in the "old days" could plainly see that babies are born different. To say that now is not politically correct, just not done. However it is true!
Some come out kicking and punching, wailing their healthy lungs out. Some babies come out peaceful, contemplative, eyes open like little old folks. Some seem dull and dazed. Other babies seem joyful, alive, innocent, devilish, comical, sleepy. Many nurses feel a "bad" energy under some conditions. A creepy feeling this child will come to no good. Why is that? Not every odd "feeling" child will grow up to murder their parents. But many babies that don't feel right do act out. Why? In Buddhism we say this is a reflection of past karma and habitual tendencies. Of course to every mom her baby is a personal event, either yearned for or unwanted. Still, they carry the essence of Buddha. Yet some do grow up haters, mentally unstable, thieves, murderers and meanies. While others become saints, clerics, monks, nuns, caregivers.
Why? We are taught the negative patterns of past lifetimes still reflect in one's mind stream now. If we apply self honesty and examine our activities in this life we will see. Look in the mirror. Have you caused suffering or benefit? Do you find the habit of helping others or the habit of criminals? You can see and you can change to reflect the precious triple gem within, waiting like a lotus to bloom from the mud, as all lotus must do. Rise up. Bloom, bring beauty. As it is our nature to do so, we must!
At birth we are beings with potential. Mixed karma, good and bad, mixed potential. Yes, the ultimate treasure is within. But we must uncover and polish it until every single facet shows its ultimate potential. And do it with joyful spirit. We are, after all, Buddhas. We have method, intention, and power to benefit all beings. We are free to love and deepen. Free to choose the ground, path and result. EMAHO!
Copyright © Jetsunma Ahkon Lhamo.  All rights reserved