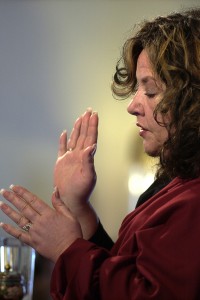 The following is from a series of tweets by Jetsunma Ahkon Lhamo:
Every sentient being has suffering, and we should contemplate that. But not judge, as we cannot see through the fog of our own reaction.
We can use our own suffering as method. If one breaks a leg it is awful. But it gives more time to rest and Practice Dharma. There is no use in whining, blame, rumination, holding on to the idea that one has been wronged. It does no good, and it is just karma playing out. Events that affect us seem to come from outside. Seem to be caused by others. But every perception is our own mindstream, born of habit and the inability to understand and think in full equations. Such as "if this, then that" cause and effect. We also refuse to take responsibility and in that way we deny ourselves the ability to be strong, and to "grow up" spiritually and emotionally, to make progress. It is lost opportunity.
Copyright © Jetsunma Ahkon Lhamo. All rights reserved