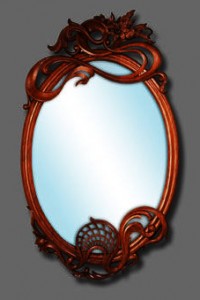 An excerpt from a teaching by Jetsunma Ahkon Lhamo called "How Buddhists Think"
In the preliminary stages of this path, we must engage in a practice called "turning the mind." What does that mean? Our minds are fixated on gratification and self-satisfaction, on the idea that "if I dance fast enough, I'm going to get happy somehow." The Buddha teaches us to turn our minds to face the facts, rather than continuing this chronic, habitual fixation on delusion. We must see that cyclic existence is an impermanent, changing process that results in death and rebirth. And the rebirth takes a form we cannot foresee, a form determined by our karma. Once we understand this, we must act accordingly. Realizing that we have a choice, we can act intelligently.
The Buddha has made clear that all our suffering occurs due to habitual fixation on self-nature as inherently real, and the resultant desire. He also gives us a way to antidote that desire: a clear look at cyclic existence and its faults. We can see what the faults of cyclic existence are, and we can use this as a medicine, applying it till the end of our incarnation. Then we can look back on our lives, perhaps at age eighty, and say: "I have spent that time well."
If we remain fixated on material things (a chicken in our pot, our boat, our color TV), dancing really fast, we may still reach the age of eighty before we die. But not even a sesame seed, as the teaching says, can we take with us.
If we choose wisely, we will reap the benefits of applying the antidote the Buddha prescribes. These benefits will come from purifying our mindstream and thereby pacifying our habitual compulsive tendencies.
According to the Buddha's teaching, every bit of experience you now have is the result of your karma. Would you like to have a full-life reading about your past lives? Well, let me tell you how you can get one. Look at yourself now. Look at your cravings, your selfishness, your sadness. Look at your happiness, your generosity. Look deeply at yourself, with honesty and courage. Look at your appearance, at how you act. Everything about you is a reflection of your past actions, of cause-and-effect relationships. So you don't need to pay someone a hundred dollars to give you a fancy life reading. Just look in the mirror.
Copyright © Jetsunma Ahkon Lhamo. All rights reserved