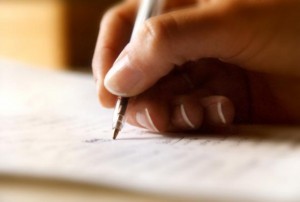 An excerpt from a teaching called Walking the Talk – Ethics by Jetsunma Ahkon Lhamo
We are going to be talking about ethics, our lives and the structure of our lives.  I want you to think about this for a minute and really see if you can come up with a correct answer, not the one you think I would want to hear.  What I would like you to do is write down the three most important, and most visible ethical principles that you hold dear. Please spend some time thinking about this.  What are the things that you try not to let yourself get away with too much?  What is really precious to you?  Try to be as honest as possible.
Some of you may have ethics that sound like broad, sweeping statements about something.  And some of you may have ethics that are very simple and they apply directly to your life, and both of them are correct.  We're not testing your ethics.  We are testing your ability to hold to them.  Whatever you say is OK.
Write down how you have upheld your ethics in the past week. Write down three answers – one for each of the three ethics. If it was not this week, because the circumstance did not come up, but was two weeks ago, you can write that down.
When you are finished write about sometime in the recent past when you did not hold fully to your ethics or perhaps even held to the letter of the law but not the spirit of the law.  In other words, when you fudged on your ethics.  Write down one for each of the three ethics you have chosen.  For those of us that say, "I always keep to these ethics and I never fudge," my suggestion is to go back and re-examine, because I guarantee, particularly if your mind is that rigid, that you have held to the letter of the law and not the spirit of the law.  Just look for it. I can assure that it is in there.
Not everyone's ethical system looks like the next person's.  Of course, there are fundamental ethical structures that we all have to adopt or we cannot live together as a community, as a world or as a society.  Yet, many of us have different ethical slants, if you will.  Sometimes it depends on the circumstances of our lives.  The ethics that a person holds dear, if they were born poor in a third world country might be different than the ethics we were taught to respect here.  One is definitely not better than the other; they are simply different.  In asking these questions I am not asking you to feel that your ethics ought to be a certain way. Ethics teach us how to live in our world. So they may look different.  There are certain fundamental ethics that we should all adopt but what I am asking you to do is to look at your ethics, the ones that you hold dear, the ones that you really wholeheartedly agree with and hold precious.  So, they may not look like the next person and that is all right.  That does not matter for the purposes of this request.
Once you have written down some particular ethics that are precious and meaningful to you, ask yourself how you came to the conclusion that these are ethics that you want to hold?  What did you notice about your life? Be honest with yourself.  What made you arrive at these conclusions and when in your life did it happen?
Copyright © Jetsunma Ahkon Lhamo.  All rights reserved