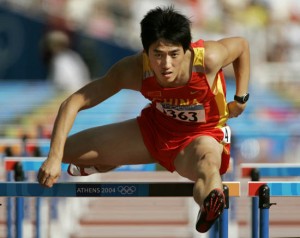 The following is an excerpt from a teaching by Jetsunma Ahkon Lhamo called "Western Chod"
I found, interestingly enough, that as I moved through the different body parts that each one of us are kind of attached to certain parts of us that we identify with more. I don't need to tell you which ones they are, do I? I found that this assumption of self nature as being inherently real actually eventually leads to this sort of foundational sense of identity. According to our programming and according to our habitual tendency, not only in this lifetime but also in past lifetimes, we have a sense of self; and that self, of course, seems to be contained within the physical form of the body.
Maybe some women or some men, either one,, might really develop a sense of their lower body, for instance their legs and feet, as being very much a part of them. Maybe some women might receive a lot of praise because they have beautiful legs or something. Or maybe some men or women might be track stars, really really into track and really like to run, really like to exercise. So in that sense they would develop a really fine awareness of their legs. If you know someone who has been in sports to that degree or competitive sports, you know that generally in terms of their body and specifically the parts of their body that they are very much involved with, they develop a very keen sense of what that body part is.
For instance, a runner would have a keen sense of the musculature of their legs. A body builder would have a keen sense of what is the bicep, what is the tricep. You know, that kind of thing. They would have a really keen sense of that almost as though the mind and the body were somewhat closer than maybe to people who don't think like that. So for some of us we may have a really strong sense of our legs.
Then for many of us, we identify very strongly with gender. So when we come to the parts of us that identify us as either male or female, we're thinking, "Well, maybe I won't give that up today. As far as I can tell this does me a lot of good. So it may not be the time to give this up just yet." Of course I am being funny and flip about it. But, in fact, I found that in my own practice it was something of a struggle to give up that which identifies you as a woman or a man. My goodness that's a big thing to do! That's scary!
So I asked myself,  "Well, okay then we really have to examine what this part of me can actually accomplish." I don't think I want to do that for you publicly. But I did honestly and truly go through the whole thing. It does some good and it does some harm. So my experience was that while we cling to that part of our bodies  and while it identifies us, it is like anything else. It has its benefits. It has its pluses. It has its responsibilities. But it definitely has its limitations. There is definitely a lot that it can't do and, in fact, like anything else in samsara, it definitely causes lots of problems as well, which some of you may have noticed.
Then I went further. I found that another part that is very hard to think of as renounced is the head.because most of us feel as though we live in our heads. We feel like that's really where we are centered. And maybe in some case you might find that the heart is also hard to give up, because we think "Oh, the heart stops beating, I'm dead." There's a panic that comes up there. So there are different things that we have to work through at any time, but I found that the best way to proceed through that is slowly, slowly. Always preceding it with meditation on the condition and suffering of sentient beings so that the motivation is there. And really seeing that no matter what, even if you have 10 hearts and 25 genitalia and 16 feet and all the different parts of you, you had them in extraordinary condition and many of them interchangeable in different colors and maybe even one print… Even if you had all of that, still the result is pretty much the same.
So I would meditate on that until I was really secure and certain in that. Then sometimes in my practice I would have to go back and maybe that day I didn't even make the offering of that body part. Maybe in that day I simply had to remain in contemplation on these issues because I could feel that there was attachment there that needed to be dealt with.
 Copyright © Jetsunma Ahkon Norbu Lhamo All rights reserved