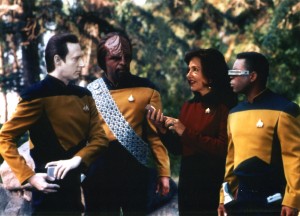 An excerpt from the teaching called Awakening from Non-recognition by Jetsunma Ahkon Lhamo
In this time of intense confusion called Kaliyuga, when our being's discursive mind and thoughts run rampant and out of control, when even the reality that we are projecting onto our environment becomes progressively more and more decadent—in this day and time Vajrayana has appeared in the world. According to the teachings of Guru Rinpoche, Vajrayana is the best practice for this time, the most potent and most powerful. It relies on a very strong ripening. It relies on the very condition of Kaliyuga, when things become more and more contracted. Yet the obstacle that we face—and here's where we need to prepare for our lives and for our deaths—is that we do not understand the Guru Yoga. We do not understand why we should practice it or how it might lead to this moment of recognition.
Yes, we want to awaken. We want to move into a state of recognition once we understand what the concept means. But we don't want to practice Guru Yoga because in our materialistic society we have negative programming concerning some ideas about Guru Yoga. We are brought up in a democratic society, in a materialistic society, and we learn certain rules that we apply wrongly to this situation.
Now I think these rules are good. These rules teach us that we should think for ourselves, that we should be independent. You could not get anyone in this world to agree with that more than me. I am a Brooklyn girl, and I do not believe in following anything blindly. I do believe that to be strictly dogmatic, with no understanding and no ability to determine for oneself what is true and what is right, is completely absurd. I agree with the Buddha's teaching, plain and simple, although that's an arrogant thing to say. If I didn't, what would it matter? But I do. The Buddha taught us that we should determine everything for ourselves, but we apply this wrongly. I am going to talk about how we should apply this process to the practice of Guru Yoga.
In the practice of Guru Yoga, we should think for ourselves, we should be smart people, we should not go brain dead, we should not blindly follow the leader. We should not think that this is simply a translation of another religion where you just do lots of prostrations and act like you're brain dead around your teacher and go completely limp in your head, saying, "I believe! I believe! Save me, I believe!" In our religion, if you do that, there won't be much result. So I don't recommend doing that because in our religion we believe in cause and effect relationships. In order to achieve that state of recognition, one has to apply the causes that will produce that result—in the same way that, if one wants an apple, one has to plant an apple seed that will grow into an apple tree. Until we develop replicators like they have on Star Trek, there's no other way to get an apple. I have no idea how they're going to teach Dharma once we have replicators, because we have been taught that the seed always produces the fruit.
In order to accomplish this state of recognition, this precious, awakened state, we have to have practiced, and applied the causes by which the mind is ripened and ready for such a thing. One doesn't do that by simply being a good little boy or girl or by being a spiritual person meek and mild. It is through practicing, and one such practice is the Guru Yoga. When done correctly, it can lead to this result of recognition. Now the practice of Guru Yoga is not one of submission to another person's will or acting as though you are a nobody and the teacher is a somebody, or acting as though you're a kid and the teacher is mama, or simply following things around in some sort of mindless way. But rather, in the appropriate practice of Guru Yoga, there are certain determinations that one must make.
There is a whole long list of ways to understand this, but Americans don't do well with grocery lists. We don't remember them. We get bored and we move onto something else, like wondering if we left the oatmeal boiling on the stove this morning. So let's look at it this way. When we first meet with our teacher and grapple with the idea of practicing Guru Yoga, it is not about some sort of emotional display of dropping to your knees and never having a normal thought in your head again. It's not like that. It's not some sort of funny, emotional, weird, dumb thing. Instead, it is a determination for oneself: What is this relationship? What does it provide, as opposed to what other relationships in my life provide?
Different relationships supply as many different things as there are relationships. Some supply sorrow and difficulty. Some supply support and happiness. Some supply nurturing. Some supply financial help. There are relationships where there is a back and forth, giving and receiving, but everything that is given or received—even affection, even human caring—arises from the world, from samsara. You think to yourself, "Well love? I don't know about love. Love doesn't." The kind of love you're talking about in ordinary human relationships absolutely arises from samsara, even the best parts of it, because a lot of it has to do with chemistry. A lot of it has to do with karmic fitting together. We don't even understand how animal-like we are. A lot of it has to do with pheromones, all kinds of things that are absolutely worldly, and they come together to create a certain feeling. A feeling is also something that is a worldly experience.
Although our relationship with our teacher may be cloaked or surrounded by experiences that are in relationship to or in accordance with our senses—we will see our teacher, our teacher may hand us something that's physical, we will have emotional experiences and reactions concerning our teacher—yet there is something different going on.
The teacher provides you with a way to connect with our ultimate teacher, with the Buddha, with Guru Rinpoche, with the entire lineage of lamas—all of the Buddhas and Bodhisattvas. Through the relationship with our teacher, through empowerment, wind transmission (or lüng), and commentary teachings that ripen and direct our minds, we become familiar with the Buddha. Outwardly, that seems to be the physical manifestation of the Buddha as we have heard about the Buddha in history. Inwardly, it is a gradual familiarity with our own nature that is Buddha.
The teacher provides us with the path, the method—not the method to go from one side of the room to the other, not the method to make lasagne, not the method to brew a cup of tea, not anything ordinary that you can learn in the world, but the method that is Dharma practice and the necessary understanding and deepening that goes with it. This method that is Dharma practice is not ordinary because it arises from the mind of the Buddha. Therefore, in the relationship with the teacher there is something happening that is not of the world. It is extraordinary. You can't get it anywhere else. Particularly in relationship to one's own root guru there is a nourishment — the recognition that this teacher speaks my language, speaks to me. This teacher enables my inner recognition, matures and ripens my mind so that I can hear, and not just theoretically. That's the particular relationship that happens between oneself and one's root guru.
Also, this teacher is the one who hooks us. This is very valuable and potent. Although life will hook us, alcohol will hook us, sex will hook us, food will hook us, TV will hook us, Star Trek will hook us, X-files will hook us, Christmas will hook us, love will hook us, lots of stuff will hook us, these are all things that can be found in the world.
When the teacher hooks us, what is coming into play is recognition of the nature as Buddha, the appearance of the path. This hook is about things that are not ordinary, things that are not of this world. What is the result that the teacher offers, desires for you, tries to communicate to you as being important? That you'll be a good cook? That you'll be pretty? That you'll be healthy? That you'll be fit? That you'll be rich? That you'll be a good artist? That you'll learn how to use the computer? I wish all those things for you. I hope the Bluebird of Happiness nests in your armpits never to leave again. The teacher wants you to have every temporary happiness, but that isn't what's happening here.
What is happening here? The result that is desired, that is implemented by this relationship, is the result of your recognition of awakening. You have to look at this for yourself. You can't just listen to me and go, "OK, I see what you're saying." You have to do it in your head. I can't get into your head.
All of the rules that you have about ordinary relationships should not apply here anymore because you determine that this is something different. This relationship is not in the ordinary category. It does not arise from the world. It does not necessarily bring the result of worldly gain, although virtuous activity always brings about better things, but that's not the plan here. As I said, every teacher, every Bodhisattva wishes you to be happy, but the result that we are about together as student and teacher is that of recognition, of awakening. Once you've determined that this is a different category, please don't be a dummy, going on like a beast of burden that simply cannot think things through and cannot change your habitual tendencies. Don't engage in this relationship within an ordinary context because it simply won't work, and you won't receive the blessing.
© Jetsunma Ahkon Lhamo