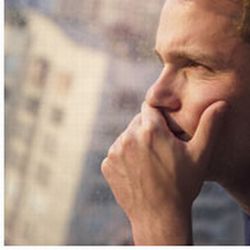 The following is an excerpt from a teaching by Jetsunma Ahkon Lhamo called "The Foundation of Bodhicitta"
Now we are getting to the egg yolk. Actually the optimum life is to be born as a human,. even more than the god realm. Interestingly the god realm seems to be more fun. Wouldn't you rather have a nice cool glass of the elixir of life?. Or would you rather have a glass of water? Now I know the answer to that. You monks and nuns, it's been a long time since you have had anything to drink. You would like a nice elixir of life, wouldn't you?. So, it seems like you would want to born in the god realm. The interesting thing about the human realm is that it does have definite suffering, which you have seen (and I have explained what the suffering is). Plus it particularly has the suffering of old age, sickness, and death. They don't mention taxes. Maybe they didn't have them when the Buddha was here. You might escape taxes, but you will never escape death. Maybe that is why he didn't mention it. Even though those sufferings are present in the human realm alone, there is the peculiar meshing of karma, the peculiar evolution of karma that comes together in a certain way that we can practice the Dharma. We can make a choice and practice compassion. We can practice meditation on emptiness. We can practice Dharma in such a way as to achieve realization. We have this kind of queer mixing, or spaciousness, in our mind. In some cases it is not spaciousness, but it is just that the karma is ripening in a certain way that we can practice.
The teaching says that we have time to practice. Time to practice means what? ? Time in our minds to practice, not time in the day to practice. Anyone can get so busy that you don't have time in the day to practice; but if you can conceive of time to practice, you have time to practice. You can make time to practice. In the animal realm, there is no time to practice because they are too busy being ignorant and fearful. In the hell realm, there is no time to practice because they are too busy suffering horribly. You can't practice, you can't think about compassion, if someone is bonking you over the head. You can't think about compassion, or burning up in a burning house. In the hungry ghost realm, there is no thought of practice because all you can think about is need—I need, I want, I want, I want. But in the human realm, one can consider practice. There is space to practice. In the god realm, one cannot practice very well either because you are too busy enjoying bliss. You are so filled with bliss all you have to do is drink water. Why would you want to practice? All you have to do is touch something and it feels like waves of bliss. Why would you want to practice? Why you would want to practice is that all of these six realms are impermanent, even the god realm. In the human realm, though, you can practice. We too have sufferings—old age, sickness and death.
What causes us to be born in the human realm? Two things: A lot of merit and virtue that we have accumulated in the past through eons and eons of cyclic existence happened to pull together in one big puddle and ripen in such a way as to produce a human rebirth. But there is also non-virtue that produces a human rebirth. If we had total virtue, if that was all that we had, we'd just wake up one day enlightened, I guess. But that is not what happened. We got reborn in the human realm. What is the non-virtue that accounts for a human rebirth?. The main non-virtue that produces human rebirth is doubt. Doubt. You don't believe that, right? I knew that. See what I mean. The main suffering of the human rebirth results from doubt as well. And that is why it is possible for so many of us to have with the auspicious opportunity to meet with the Dharma, to meet with the human condition with which we can practice. And we don't practice. We don't. If you really believed, if you understood that these six realms of cyclic existence exist, if you understood about your death, if you understood the cause and effect relationships that bring about an auspicious rebirth, if you understood what it takes to produce enlightenment, that is what you would do. You'd practice. But you have doubt, and that is why you don't do it.
Copyright © Jetsunma Ahkon Norbu Lhamo All rights reserved