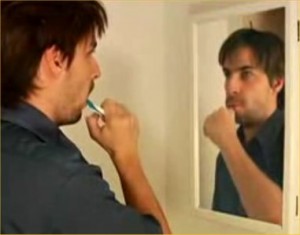 Excerpt from a teaching by Jetsunma Ahkon Lhamo from the Vow of Love series
What form will your compassion take? Making compassion your root commitment to sentient beings must take some form. How can you begin to do that? First, I recommend again that you be courageous enough to study the nature of suffering: how it has evolved, what it means, where it exists. See for yourself. Go through a logical thought process. What will bring about the end of suffering? If I did this and this and this and this, will suffering really end? What can the possible results be? Allow yourself to really go through an examination of suffering. Come to your own understanding of suffering so that you can decide what your next action must be. Allow yourself to think, "Well, if I did this good thing for somebody, or if I fed the world and got everybody out of poverty, what would the result be?" Follow this line of reasoning to its logical end, and see if there's any specific action that you could take that would truly end suffering completely.
Then, think of the Buddha's logic and try to understand what that might mean. What if what the Buddha says is true? What if hatred, greed and ignorance are the root causes for suffering? What if you could completely remove the seeds of suffering from the fabric of reality? What if it were possible, through the extensive practices given by the Buddha, to accomplish that for yourself first, and then reincarnate in a form by which you could benefit others by offering that same method again and again? Might that be a solution? It's a slow one, but it's a big universe. Is it possible that might work? According to the Buddha's teaching, when you take a vow as a Bodhisattva, you vow to liberate your own mind from hatred, greed and ignorance. You vow to liberate your mind from the very idea of self-nature as being truly valid. You agree to liberate yourself from any form of desire, and you do that specifically so that you can return again and again, in whatever form necessary, in order to be of benefit to sentient beings. You agree to propagate the Dharma. It doesn't mean that you become a born-again evangelist. It means that you reincarnate and allow yourself to return in whatever form necessary in order to bring teachings to beings that will finally help them out of the sea of delusion that comes from the belief in self.
You should contemplate this and think, "Is this solution really useful?" You have a couple of different options at that point. If you decide that the Buddha's teaching is valid and useful, you can begin to develop aspirational compassion. Right now, if I were to say to you, "Do you want to help people? Do you want to help the world?" You'd say, "Yeah, I'm on! Look at what I've done. I've done a lot!" But I tell you, until we reach supreme enlightenment – and I'm talking about bona fide, rainbow-body, walk-on-the-water, supreme enlightenment – we must continue courageously to develop the mind of compassion in every moment. Until we can liberate the minds of others just through a breath, just through a glance, just through a moment of being with them, just through a prayer, we have not truly attained the liberating mind of compassion.
We must continue with this effort throughout all of our lives. Even though we may have the idea of compassion, we must develop aspirational compassion. We must aspire to be anything that would bring true and lasting benefit to beings. We must offer ourselves and our minds again and again and again. I think of one prayer of a Western Bodhisattva that touched me very much as a child, "Lord, make me an instrument of Thy peace." That's the kind of thought that we as Westerners must have within our minds. As we begin to become more comfortable with Eastern terminology, then we can think, "Let me be born in whatever form necessary, under any conditions in order that beings should not suffer. If there is the need for food, let me return as food. If there is the need for drink, let me return as drink. If there is a need for a teacher, let me return as the teacher. If there is a need for shade, let me return as the tree. If there is the need for love, let me return as arms." You must continue to develop this idea in such a selfless way that it doesn't matter to you in what form you can give this love.
Your job would be to liberate your mind to such an extent that you achieve realization through strenuous activity. Yes, the Dharma is difficult. Any path that promises to lead to enlightenment has to be difficult because it's a long way from here. Let's face it, any path that leads to bona fide, no-kidding, walk-on-the-water, rainbow-body enlightenment – I'm not talking about a psychological "a ha!," I'm talking about the real juice – must be very involved, very profound.
So your first thought must be, "Let me then liberate my mind to such an extent that I achieve some realization, and then I wish to return in whatever form is necessary. May I be able to emanate in many bodies. May these emanations fill the earth, and, if necessary, one-on-one, through those emanations, let suffering be ended. Or if it can be done in some other way, I don't care. It has no meaning to me. Only that suffering should end. What is important is that all sentient beings should themselves achieve liberation and go on to benefit others as well, until there are no more, until all six realms of cyclic existence are free and empty."
When you get up in the morning, think, "As I rise from this bed, may all sentient beings rise from the state of ignorance and may they be liberated until there is no more suffering." When you brush your teeth, think, "As I brush my teeth, may the suffering of all sentient beings be washed away." When you take your shower, think, "As I take this shower, may all sentient beings be showered with a pure and virtuous path by which they themselves can be liberated." When you walk through your door, think, "May all sentient beings walk through the door of liberation."
Copyright © Jetsunma Ahkon Lhamo.  All rights reserved