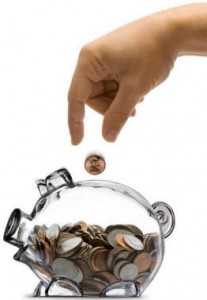 The following is an excerpt from a teaching by Jetsunma Ahkon Lhamo called "Entering the Path"
It is important to remember that when you enter the path you have earned the right to be here. This is absolutely the case. I can swear to it because you are here. You have absolutely accumulated the necessary virtue and merit within your mindstream in order to be able to hear these teachings and to do these practices, and even to prepare for your own death.
Yet, there is a Catch-22 situation that's very difficult with Dharma. You have absolutely earned this opportunity and it is your right and your responsibility to take advantage of it. Now think about this: You could not be hearing these teachings from me if you had not made extensive prayers in some way at some time. It has to be so or you would not be here. You must have made prayers to Tara. You must have made prayers to Guru Rinpoche. You must have made prayers to meet your teacher and to be with your teacher and to hear these words. This must be so, or you could not have created the causes by which you are enjoying this opportunity.
So what does that mean then? That means that you're here. Simply that, only that. That means that you're here, and you're ready to rock and roll. Now think about this. This is something else that's important and something to think:  our Dharma, and particularly the Vajrayana path, is the singular most potent and powerful method that exists on this planet. That is to say that one can achieve true enlightenment, not what New Age people call enlightenment, but the real thing, like the Buddha, like great Bodhisattvas. One can achieve enlightenment within the context of one lifetime or immediately following this lifetime in the bardo state – that's what the practice of Phowa is about – or within three lifetimes or within seven lifetimes. But surely, if one were to practice Vajrayana, and one were to practice it faithfully, one would achieve the ultimate result relatively quickly. That makes this the most potent path on the planet at this time, the most potent. We know this because we have seen that there are those who have achieved enlightenment in one lifetime. This is not true of other systems.
Now, that being the case, if it has that kind of weight, what kind of virtue or merit would be needed to keep that coming in, to keep that blessing flowing? An enormous amount. That sounds reasonable, doesn't it? It's like the you-get-what-you-pay-for kind of philosophy. If we were to think in materialistic terms, if you want the best, the absolute best, you have to pay the highest price. It's expensive. Good quality costs money. In material terms you think like that. Doesn't it follow then, logically, that that which is potent and of highest quality spiritually would also require the highest spiritual investment?
On the path, there is the necessity to accumulate merit and virtue in an extensive and responsible way because when we first come to the path is we immediately expend our accumulated merit. Here's the picture: What has come forward to us, what has ripened in our mindstream, is the accumulation of some meritorious virtuous activity we've done in the past that allows us to hook into the path in this lifetime.
Upon using up that tremendous amount of merit that fortunately has risen to the surface in order to bring us to the path, an obstacle may arise. It takes such an enormous amount of merit in order to travel on the path, particularly to begin the path, that we may not have at the surface of our mind, or at the surface of our expressive continuum, enough merit to sustain us. So immediately upon coming to the path, the teacher gives instruction. The teacher says accumulate many repetitions of the Seven-Line Prayer. That is a merit-making machine. It is a way to accumulate the most merit. Then immediately after that, we are told to practice Ngöndro, preliminary practice. In Ngöndro, you are given five different ways to accumulate merit, and they are extremely potent. It is actually meant to guide you through the shoals of beginning practice until the mind becomes sufficiently purified and deepened to the degree that it will sustain itself through the shining qualities of its own virtue and merit.
Copyright © Jetsunma Ahkon Lhamo.  All rights reserved