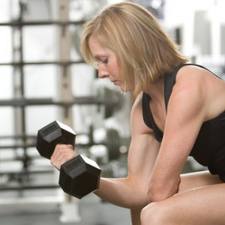 The following is an excerpt from a teaching by Jetsunma Ahkon Lhamo called "Western Chod"
I thought about my ears in the same way. I would listen to some music, and I really like music so I could become hypnotized by the music; I could become entranced. I could become sort of addicted to music, and maybe that's all that I think about is music. In my head is always this music. Have you had it happen where you get a song stuck in your head and you think it will drive you out of your mind?  That kind of thing. So what if I were really to do that with music and just remain in that "music is so wonderful" state. You might think the benefit of that would be that it could be relaxing. It could be pleasurable. Maybe if I shared the mood music with someone else, it might make them feel temporarily better. But, ultimately if I use my ears to just give myself some kind of narcotic experience like that, what good are they?  I am going to stay in samsara and I'm never going to get out. It's not going to produce any real result.
Ultimately, I came to understand, here in this day and age, that my ears are precious because I can hear the voice of my teacher. I can hear the prayers. I can hear the sound of mantra.  So my ears became to me precious; but I've also understood that in truth while they may be a beautiful and precious animal, they are a work horse. They should not dominate me. I must dominate them.So I am thinking like that even with the five senses. I learned how to renounce them and how to experience them as something that will lead to ultimate benefit rather than to something that is temporary.
I thought that way about touch as well. Touch can be very seductive. We can live our entire lives wishing nothing but to be in love and to touch our loved ones, to have that wonderful sensual type of experienceMany of us have the kind of lives where we simply go from one of those experiences to another.  It can be very seductive.  Touch is good. I can comfort my baby.  I can sooth someone who is not feeling well. I can make someone that I can touch temporarily happy.  But I came to understand that touch has its limitations and that it can be seductive.  I came to understand ultimately it is touch that enables me to turn my page. I can tell where the pages are. Touch tells me how to get to the prayer that I want. So I have come to understand that touch is another animal that can be ridden and that can bring about benefit.
In every case, from the different parts of my body to the whole total sense of my identity to all of my senses as I understood them at that time, even to the external circumstances of my life like the clothing that I wore, or the food that I ate, the car that I drove, the house that I lived in, all of these things that I examined, I thought of in the same way as having some temporary benefit, but that ultimately whatever one receives one will also lose. And that these things are very limited.
You might say to yourself, "Well, gee, did you develop a kind of cynicism?  Did you just sit around making yourself miserable all day long?"  And I have to tell you that, in truth, there are moments when I felt the grief of sentient beings. I recommend doing this, and I don't recommend letting yourself off easy. It is like exercise. You know that if you don't put any weight in your hand, but you just keep going like that [pumping your arm], maybe that muscle will get some blood in it. But if you take some weight in your hand and you really think about it, and you really work it, you will develop a very tuned, very strong muscle. So it is like that. I have to tell you that I would spend some days thinking about the suffering of sentient beings and it would not be happy. It would be really sad.
 Copyright © Jetsunma Ahkon Norbu Lhamo All rights reserved