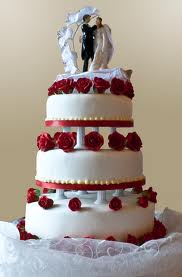 The following is an excerpt from a teaching by Jetsunma Ahkon Lhamo called "This Time is Radical"
I think of Dharma as a wedding cake with three different levels, and everyone is welcome to partake of this cake. Only some people will get to go into three-year retreat, way up at the top: three-year Dzogchen retreat, and then maybe onto seven-year retreat, and then maybe onto end-of-life retreat. Hopefully some of you will have that opportunity. And don't waste a minute if you do. If you have that opportunity, then that's where you are, and the cake is yours.
The next level are people who may never get to practice that deeply in retreat and may never get to three-year or seven-year retreat or whatever, but they practice every day of their lives. They learn their Phowa, and they learn their generation practice, and they do a little Dzogchen practice; and they are hooked up, because they will have an auspicious rebirth. They are making ready for their next life.
Then at the lower level… It isn't lower in the sense of up and down. It's bigger, if you think of how wedding cakes are. That level is every human's level. Every human can come and have a taste of mantra, of Dharma. How do I make a cake big enough for everybody to have a bite? We're going to sing it. We'll just make it big and make it happen.
I'm really looking forward to that. I have lots of hopes and dreams. Eventually when we've accomplished certain things that we want to accomplish with our music, which is to get the mantra out into the world, then we want to hit the road. Hitting the road means bringing mantra, chanting and drumming to all people. And so any of you who wish to join us on that, it's time for you to practice.
You shouldn't be thinking, 'Well, I only want to practice this way, and not that way.' Well, you're not exactly thinking in Dharma terms at all if you're like that. You should have your mind open, relaxed, joyful, following in the footsteps of your teacher in the best way that you can. So I'm asking for you at this time to keep your heart open, keep your eyes open. Try to be mindful. Try to really see patterns around you. Try to notice Dharma and what it is to you, and how you can help others. Don't do anything by rote now. Get back into the deep end again. Don't just say a little mantra and then walk around like you own the place. Don't do that. Get deeper in your practice, as deep as you can. For those of you who are giving rise to the Bodhicitta, when I say these words are inspired, say, 'Sign me up. Send me. I'll go. I'll sing some. I'll bring some drums. I'll do cartwheels if that's going to teach Dharma.' You could go in a certain direction and have it written on you. We'll think of something.
I'm trying to be upbeat about this, but this is a time of great change. This year and next year are going to be stupendous in terms of change that we experience as individuals and as a temple. Not frightening change, good change; but get-your-act-together kind of change. Get ready to help beings. Get ready to minister. Those of you who are wearing robes, you're supposed to be ministering to others in the best way you can, whatever that means. If that only means open-hearted connection, good-heartedness like the Dalai Lama wrote. if that's all we can do, that's great! Let's do that here. We can do more than that because we have training. We have lots of training and we've got method. With method and a solid heart, we will hold back the dark for as long as possible.
Copyright © Jetsunma Ahkon Norbu Lhamo All rights reserved