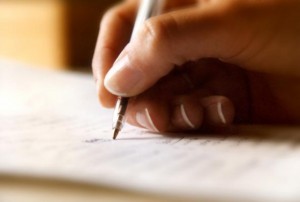 The following is an excerpt from a teaching by Jetsunma Ahkon Lhamo called "The Habit of Bodhicitta"
We rarely empathize with the needs of others. We may become aware of them on an intellectual level. And there is a great, vast difference between that and actually empathizing with the needs and hopes and fears of others. We rarely enrich our own life experience by really merging, really blending, really empathizing with the conditions of other people's minds. Due to our self absorption and self- cherishing, and our inability to relate to the situation of others, we find ourselves able to entertain hostility, anger, pride, selfishness, all of those things that are really detrimental to us. We are able to maintain certain habitual tendencies that we honestly cannot see about ourselves. For instance, if I were to say to you, are you basically a kind person, almost everyone in the room would say yes. We're here, we're being spiritual, you know, that sort of thing. But if I ask you how much time you actually spend during the course of any given day actually doing for others in a real compassionate way—keeping the bodhichitta or the compassion alive within one's mind—how much are you actually aware of the needs and unfulfilled desires of others, we would be shocked.Really, if we actually clocked ourselves in and out of such a realization, we would be shocked at how little time we actually spend doing that. So I think it's sometimes really helpful to make a purposeful and directed effort, such as actually clocking in when you are aware of the needs and desires of other people and when you actively participate in trying to help in some way.
The help can take different forms. Sometimes the things that people want around aren't really good for them to have. I mean, you have a teenage son that wants nothing better than a very fast car, and you know that that's not quite right for him. So you don't always give a person what they want, but you can certainly empathize. You can certainly be there in a very kind and profound way as a force for connection, for communication in someone else's life.
We actually spend very little time doing that. We spend most of our time thinking about ourselves and our own problems and our ideas. So fixated on our own ideas, so fixated on our self-cherishing. Sometimes we don't realize that we're almost dyslexic about kindness. Or, what is the word? Maybe we perseverate about kindness. We have this idea that we've already done it, you know, that it is happening, and we don't realize that it's not being written down at all. It's just not going out into the world. So sometimes it really helps to journal to really see what you've actually done during that day to bring kindness into the world. That would be extremely useful.
Copyright © Jetsunma Ahkon Norbu Lhamo All rights reserved