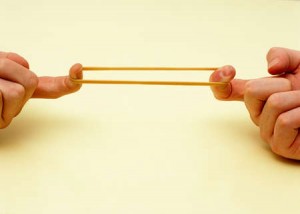 The following is an excerpt from a teaching by Jetsunma Ahkon Lhamo called "The Habit of Bodhicitta"
Now if we really understood that and meditated on the suffering of beings, we wouldn't have some of the same ideas that we have now. For instance, sometimes we think that because we're following a spiritual path, we should be just a little self-righteous. Don't you think? We look around at other people who are very materialistic, who are spending their whole lives doing things that we consider to be lower activities. And we look around at people that even society labels as being lower. We look around at prostitutes; we look at people who rob banks. Both are doing things that they're doing for similar reasons to why we're doing what we're doing. The prostitute wants money; she wants to make a better life, she or he. The bank robber wants money; they want to make a better life. They're looking for power. Same reasons as we do, just the activity is different. Of course, we feel ever so much better, for whatever reason. But if we really understood and really meditated on the fact that all of us are in exactly the same condition, there would be no room for judgment. We would really realize the plight of humankind, and, in a greater sense, the plight of all sentient beings.
Now the Buddha's teaching gives us the foundation, or fundamental necessities, by which we can give rise to the bodhichitta, or the great compassion. But that's only the foundation. And here is why: The problem with our trying very hard to awaken to compassion is our own habitual tendency. Our own habitual tendency is such that we only concentrate on our own plight. Sometimes we do empathize with others. We think, 'Oh, gosh, that must be awful. That's too bad. Gee, that would be awful for me.' It's almost like you take a rubber band and you stretch it out just far enough to see what the plight of the other person is, but then the habitual tendency comes back in and BINGO! Rubber band lets go and now we are thinking about ourselves again. And that is how it is, isn't it? That is how it is. That is really the only way that we understand others, because we can understand how we would feel about that and we're sure glad that it's not happening to us. It's kind of like that.
Copyright © Jetsunma Ahkon Norbu Lhamo All rights reserved