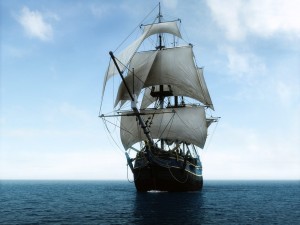 The following is an excerpt from a teaching by Jetsunma Ahkon Lhamo called "Entering the Path"
When obstacles arise on the path, the thing to do is to accumulate as much merit as possible.  Do everything that you can, letting your mind relax. And in a relaxed way simply proceed with intelligent antidotes to what is coming up in your mind. In other words, don't look at everything so superficially. When this begins to happen to you, don't say, "Oh, things out there are affecting me badly, so I am going to run away." Instead, look deeper for once, look deeper.  See what's happening beneath the surface, and say to yourself, "Part of my mind that I don't particularly like or feel comfortable with is ripening now. I am unhappy with these causes, these habitual tendencies. I am really unhappy with them. I am suffering with them. Good that they're coming up now that I have met the path. Good that they're coming up now while I can ask for guidance from my teacher. Good that they're coming up now when I know how to pray and ask for help." Think like that. Try to stay calm, stay calm and think, "This will pass."
If all you can do is simply say your prayers very gently and very calmly, if that's all you can hold on to, then do that. Mostly, remain stable in your mind. Remain calm. Take yourself by the hand.  Don't give into excessive emotion.
What would you do if you had a child who was just upset and she or he could not get themselves together, simply could not get their heads turned around, were having a terrible, bad day? That's really how it is in the great scheme of things. It's just a big, bad day. Would you say to the child, "Yeah, you're right, things are really nasty, and you have a great reason for being nasty! Let's be nasty together!" You wouldn't say that to a child. That would be stupid. You'd be a moron to say that.
You would sit the child on your knee and say to the child, "Do you understand what's happening here? You're being hit with a lot right now. Well, we're just going to ride this through together. Let's just say our prayers together and not think about it." You hold a child. You comfort a child who's messed up like that and can't pull themselves together, and you help them stop. You make them feel safe by holding on to them tightly. You make them feel calm by talking calmly to them. You distract them by giving them something to do that feels like they're accomplishing something.
Well, do that for yourself. Be your own mommy or daddy. Be your own best friend. Make yourself feel safe by supplying structure in your life, the structure of an everyday practice that you do not deviate from. Make yourself feel safe, as though you had put your arms around yourself.
The second thing that you would do is to make yourself feel comforted. Feed yourself.  Provide ways to relax yourself. Provide a period of time every day where perhaps you can take a walk, or you can listen to some music, or you can just think or be happy or just meditate on joy. Just relax. Calm yourself down. Talk to yourself nicely. Tell yourself, "This is just a bad day. This will pass. Everything in samsara is impermanent. The thing to do is to continue to work through it."
The next thing that you might do is provide some distraction or some diversion because when you get hit with ripening obstacles, you feel like a victim. You feel like something outside is hurting you, and hurting you badly. You feel under attack. You feel incapable of helping yourself. Rather than panicking and getting all wacko, give yourself something to do. Read a Dharma book. Read about cause and effect. Begin to calm the mind through reading those kinds of teachings that are geared toward calming the mind.
For instance, The Guide to the Bodhisattva's Way of Life would be an excellent choice for a period like that. It's inspiring, calming. You can read about the essential experience of a very pure Bodhisattva. That kind of nourishment might be like being with a child who is having a very difficult time. You wouldn't reason with a child and do mental therapy and try to lecture them in some ridiculous way because a child won't understand that. They'll only be mad at you. Instead, you would just be with them. In the same way, be with yourself. Don't lecture yourself. Don't moralize at yourself. Be with yourself. Ride it through. Fill your mind with nourishment, with comfort. Be calm. Be confident. You're on a good boat, one that has travelled the ocean of suffering many times.
Copyright © Jetsunma Ahkon Lhamo.  All rights reserved