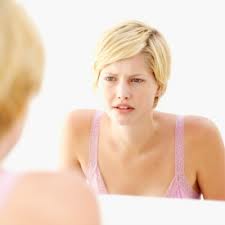 The following is an excerpt from a teaching by Jetsunma Ahkon Lhamo offered during a Phowa retreat:
Now listen to how this lama [Bokar Rinpoche] explains this—I think this is excellent. "Likewise the experience of death will be different for each one of you, although there are certain fundamental rules. Consider a house of rooms in which each wall is covered with mirrors. The man living in this house is dirty, has untidy hair, wears ragged clothing, and is always making faces. He goes from room to room, and the mirrors steadily reflect the faded image of an unkempt man with a grimacing face, untidy hair and ragged clothing. Similarly, when our mind is distorted by a lot of negative karma, each of the six bardos reflects suffering, just like the mirrored rooms in that house." And they have a footnote here about negative karma. "Negative karma: All negative deeds, ones that deliberately make other people suffer, leave an imprint in our mind and will condition our experience and our vision of the world. And that is our suffering, that is what our suffering is." That is the content of our suffering, that is our only suffering. That is the only suffering we will experience, but it is enough.
"The house occupant could also be clean, well-dressed and smiling. Everywhere he goes, from room to room, he sees a clear and smiling face. The house remains the same, you see, but there is no more ugliness nor appalling sights. Everything you see is pleasant and peaceful. When our mind is free of negative karma and the passions that disturb it, the six bardos reflect a picture that resembles us, full of peace and happiness. Whether pleasant or not, experiences do not depend on the six rooms. An individual fills the rooms with his or her own nature. Likewise, negative experience of the six bardos does not depend on the bardos, but they do depend on our own mind."
Now, boys and girls, this is a very important point. It's important because you are living the result of that right now. You are passing right now through the bardo of living. The experience that you have depends on and is resulting from the habitual tendency within your mind, the karma of your own mind, the causality that you have already brought into play. The experience of your present day life is due to that. All the suffering that you will ever experience during the course of your life, , including the cause of your death, and all of the happiness, is due to the habitual tendency of your mind and the karmic patterns of your mind. Literally, think about it this way. If your experience was that of the kind of person who is only here to see what they can get, and upon meeting other people only sees a potential source of satisfaction… And how many of us in samsara are like that? Here is a potential source of satisfaction, and we wheedle and we whine, and we feel sorry for ourselves, and 'please love me and do this for me.' Or we do the opposite, which is manipulative: We try to manipulate people into a position where they have nothing else to do but benefit us. And we're real good at it. In fact, so good we hardly see it ourselves, but that's what we do.
And then we have another kind of situation where we spend all of our life trying to dominate the people in our environment, and our environment—trying to force it to be what we want so that we can have what we want. The experience of the life passage or the bardo of living for persons like that will be very different from the experience of the person who goes through life saying, "How can I help? How can I contribute more love to the world?" The kind of person that goes through life knowing that it matters much less how much love they get than it matters how much love they give will have a very different experience from the other kind of person. And that's what this lama is talking about there. Not only during life, but also during death. Our death depends on the habit of our lives. If we are neurotic and frightened and whiney and complaining and weepy and emotional during the course of our lives, think What will your death be like? What has your life been like? Think. This isn't a great mystery. Everybody has this fantasy of climbing the Himalayas to get to the dirty guy on a rug at the top who knows everything, and he's going to tell you the secret of life. This is the secret of life. Think. You know, think about this. If this is your passage through life, what will your passage through death be? You've got to fix it now.
On the other hand, if you are the other kind of person, if you have been a contributor, if you have been strong, if you have been loving, if you've tried to do your best, if you've tried to contribute love to the world, if you have tried to practice, if you have tried to calm your mind, if you have tried to make your mind an attractive and virtuous vessel, your death experience is going to be quite different. Absolutely different.
Copyright © Jetsunma Ahkon Norbu Lhamo All rights reserved