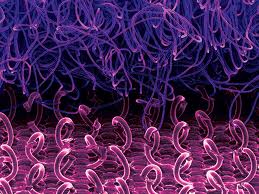 The following is an excerpt from a teaching by Jetsunma Ahkon Lhamo called "Experiencing the Hook of Compassion"
The teacher actually appears in the world, and hopefully the teacher is a bodhisattva. Because if the teacher is not a bodhisattva, you might as well throw that one out the window. You have made another mistake. You don't want to go to school and learn from Betty Crocker, or something like that. You really want to know that you are getting teaching from someone who's equipped to give you the method, to give you the Path. So if the teacher's a bodhisattva, if the teacher is an incarnation who has achieved some realization, and therefore has returned solely to benefit beings, there is some design. Different tulkus will appear in different ways, but there is some design in the tulku's method. The tulku will have a sense of purpose from a very young age, a sense of purpose, and it will be the cornerstone of that tulku's life. Everything will be built around that. It's almost like everything that arises, all of the circumstances that arise in the bodhisattva's life, in the tulku's life, will arise from that intention. Everything is centered on that intention; that intention is the center. It's like if you're building a house, and there's one post that holds up the whole house somewhere in the middle. Although I don't think houses are really built like that, and I'm sure the carpenters are getting angry at me just for saying that. But anyway, the cornerstone, if you will, of the structure is the tulku's, the bodhisattva's, pure intention-—the intention to be of some benefit. So the things that hold it up, that's what they are—that compassion, that loving kindness.
As the tulku moves toward their time, and that happens differently with each one, there is a sense of calling. The tulku will call the students. Now sometimes, I can say to you from what I've heard and what I know, it isn't really like the teacher will know the name of a certain student and just be necessarily finding that student. You know going to that student's house and knocking on the door and saying, 'Hey, guess what? I'm your teacher.' Terrible things would probably happen if teachers did things that way, and it just isn't the way that it's done. It's not what really happens.
What begins to happen is that there is a quality of intention, of loving kindness, of compassion that begins to ripen in the teacher's mind. And it's like it sets up a vibrational quality almost like a sound, almost like a sound. A song, maybe. A sound, a note that begins to sound in a certain way. It's not accidental that certain students appear at that time, simply because the karma of the situation is such that the teacher who appears in the world has a certain relationship with certain students; and that's already established because the karma's already such. The karma is already established. That karma will begin to actualize itself in that the teacher will set up a quality, a vibrational field or a sound, or something that will be appropriate, that will reach out and touch certain particular students, and their minds will respond to it. Their minds will respond to it and they will be called. Students will appear from literally nowhere.
I don't consider myself a great teacher in any regard. I consider myself the humblest of the humble. Believe me, I do consider myself thus. But I do know my own small experience has been just that. I never, until Penor Rinpoche recognized me, I never represented myself in any way. I never hung out a shingle and said this or that is what I am, or who I am. Never did that happen. But students came when I became ready. And I know that this happens with other teachers. There is a vibration that goes out, a sound that goes out that's like a hook. It's a hook, you know, just like velcro. One piece of velcro doesn't attach itself to a smooth surface. If the student doesn't have the responding piece in them, it won't connect, you see. It will just smooth right over. You see what I'm saying? It'll just slick right over. But if the student has that other piece, they'll be tight. You can't separate them. To separate them literally sounds like velcro. It sounds like your heart is being torn out. There's something there that is so fantastic that cannot be explained in ordinary terms.
So this amazing fantastic thing happens. And from the lama's point of view, there is simply the display of that intention. That's all that happens. And the student from literally nowhere, the student could be a coarse and crude construction worker. The student could be a ballerina, you know; the student could be a disco dancer They could be all sorts of weird things. You never know. And suddenly something begins to happen. And they don't really change from being weird things, they just show up.
So this amazing thing happens; and this response begins to happen. And often the student will come up and they'll go, 'What am I doing here? How did I get in this? What is this?' One student that I remember: The first time she came to me for a consultation, she was so prim and proper. She wore this little proper camel suit, you know, and she was very business-y and very here-I-am, very business-y, very professional sort of woman. She comes in click, click, click, little high heels, sits down and goes, "Well, I'd like to have a reading." So, we talk, and we talk, and we talk, and about three or four hours later, she's in tears, and she feels like her life has just fallen apart. She's just left one train, and entered onto another, and all these weird things begin to happen to her. She's crying, and she doesn't know what's happening to her. She feels like she's going crazy. She just doesn't know what this is. And really, there's no monkey business happening on the part of the teacher. The teacher isn't saying, 'Hey, let me see how I can mess up this person.' It isn't like that at all. There is simply this call, this sound that is going out, and the student, if the hook is there, suddenly becomes velcroed, literally velcroed. Sometimes there is anger at first, because you didn't want to be velcroed, you know. You didn't ask for this. You wanted to be free and independent. You know? You don't want to be stuck to something. And suddenly you can't get away. You're hooked.
Copyright © Jetsunma Ahkon Norbu Lhamo All rights reserved