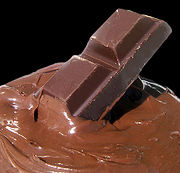 An excerpt from a teaching by Jetsunma Ahkon Lhamo from the Vow of Love Series
All conceptualization, all phenomena arise from the belief in self-nature and from the compulsion, at that point, to make self appear separate from other, making a reactive relationship necessary. Your entire mind consists of the phenomena of hope and fear, of discrimination in a subtle and dense way. But the nature of mind itself remains steadfast, clear, uncontrived. When there is no concept of self. It is pure, perfect. It is only suchness. Only that. It cannot be altered. It remains unchanged. And the weird thing about it is, the minute that you start talking about it, you've removed yourself from the potential to understand it.
When you look at a crystal, it might be understood as a symbol of suchness. Now, if you were wearing a blue shirt and you put your arm behind the crystal, you would then see blue. Has the crystal become blue? Well, you have to look at it on two levels. With your arm behind it, the crystal looks blue. So, in that sense, the crystal appears to have become blue. But if you move your arm away does the crystal change? Is it still blue? So what is blue? Who perceives blue? The crystal is the same. It is the same. It is completely unaltered. What is this appearance of blue? What is this appearance of phenomena in general? This appearance of phenomena, in general, is merely conceptualization. Who perceives it?
Here is a very crude example, but then I told you I was born in Brooklyn. I'm not making any apologies. That's it. Let's take two objects: we have chocolate, and we have shit. Yes, shit, you heard it right! We have chocolate and we have shit. Okay, they're both brown. I'm sorry, but we have to do this. They're both brown, right? They both have a creamy consistency. So sorry! They both have a strong aroma. What makes one chocolate and the other one shit? Who determines the difference? Who is the taster? Who sees this? Who sees that? What is happening here?
How do you get free then of distinction between shit and chocolate? How do you stop seeing the blue in the crystal? How do you perceive that true nature? Little by little, you have to disengage the idea of self, and you have to meditate on that. I recommend that you begin in this way, whether you are a dyed-in-the-wool Buddhist, or whether you are a person that has never even heard of any of this before. I don't recommend that you taste both shit and chocolate, but you can try, let's say, honey and lemon juice. Look for yourself and ask, "Who is the taster?" You say, "I taste." Then, "Where am 'I'?" Well, "I'm right here." Okay, where are you here? Let's take you apart. Let's find out where 'I' is. We'll look first in the feet. We'll start low and work up. Did you find 'I' in your feet? Take them apart. Really, you have to make slides of everything. You have to buy yourself a microscope and make slides and see if you can find 'I,' okay? Go all the way up. Look everywhere that you can, examine every single molecule. Go all the way up to the heart. Everybody thinks hearts are big these days. Let's look in the heart and see if we can find 'I.' Then, we'll look in the throat. What part do you identify with the most? Do you have great legs? We'll look at your legs. Do you have a beautiful figure? We'll look at every part of it. Look at everything! Let's look in the brain. Everybody thinks they come from their head, right? So we'll look in the brain. Where is 'I'? You can even look in your eye, in your eyeball. See if you can find 'I' there.
No matter how hard you look, even if you make microscopic slides of every single part, you will not find 'I' in this body. You will not find it! Well, you say there must exist an 'I,' because how else can I go from lifetime to lifetime? And, I'm telling you that the idea of 'I' is only that. It is a conceptualization that has built around it so much karmic flatulence that the profundity of it has managed to exist for lo these many eons. At that point, you can begin to understand that, essentially, nothing has happened. In truth, nothing has happened. And you can begin to meditate on the emptiness of all phenomena.
Copyright © Jetsunma Ahkon Lhamo. All rights reserved