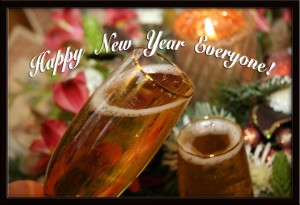 Happy New Year to all my friends and followers! I hope all celebrations are delightful and safe. At the end of the yearly cycle I like to quietly think of what there is to accomplish this upcoming year. What to change, what to accept on a personal level. I also consider what is to be done in my vocation, our Temple, how to benefit sentient beings. And then I make aspirational and wishing prayers. Light a butter lamp.
One of the first efforts on the path of Vajrayana Buddhism is to make aspirational prayers. This deepens resolve, and sets the tone for the rest of one's experience. Wishing prayers can be made up by oneself, and there are many in our tradition. These prayers should have goals. The goals are always altruistic in tone, such as a wishing prayer for the health of a sick person, or for world peace.
This begins the focus on Bodhicitta and on ordinary human kindness. Like an object being sent to the moon, where the settings of the launch determine where the landing occurs. These aspirational prayers are seeds, a focus aid, a determination, a choice we must make well, before we proceed. They help determine our result.
An extension of these beginning prayers is the combination of aspiration and mindfulness. Such as: as I walk thru this door, may all sentient beings enter the Door to Liberation. And: as I eat this food may all beings be nourished by the nectar of Dharma. As I give this clothing to the poor may all beings in every life have warmth and clothing. As I wash my clothes may all beings be purified by the precious intention of Vajrasattva and be free. As I study may all be able to perfectly learn Dharma, free of obstacles. As I go to work, may the labor I do be a blessing for all those W/O a way to feed their family. As I walk this road may all beings be blessed with strong legs and arms. As I progress on the path may all beings progress as well. So I hope you get the idea.
What is valuable is training in mindfulness and the habit of altruism and kindness. Many of us are unaware of surroundings most of the time, are not mindful. We do not notice if we go through a door or drive somewhere or have supper. What is the taste? What roads were traveled? Mindfulness is the method by which we achieve self-honesty, by which we learn to perceive deeply… and to attain the gift of kindness. We give rise to the Bodhicitta because we, finally, begin to understand the condition and fault of Samsara and the suffering of all beings. Therefore we learn to recognize the need for ordinary human kindness, and the ultimate need for all sentient beings to be liberated and free of cyclic existence. To be Liberated from pain and suffering in all forms. And ultimately to enter into the awareness and awakening of the precious goal, Buddhahood!
Happy New year to all! Let's make THIS YEAR the one that MAKES A DIFFERENCE!
OM BENZAR SATO HUNG!
OM MANI PEDME HUNG!
Copyright © Jetsunma Ahkon Lhamo