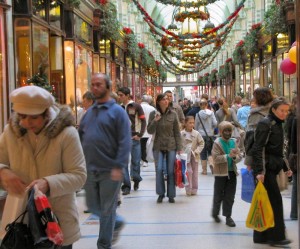 The following is an excerpt from a teaching by Jetsunma Ahkon Lhamo offered during a "Good Heart Retreat"
How can we possibly move in the direction of encouraging spiritual centers, churches, whatever, to take responsibility for the community around them without prejudice and without distinction? Let's say, as Buddhists, we would be interested in the welfare of the Baptists in Poolesville, or the Catholics or the Jews, or anybody, or the people that don't have religion. What kind of plan would it take? What would we have to implement to encourage that? What kind of power could you wield to get the attention of other spiritual organizations to ask them to join you in participating? Relatively speaking, we're the new kids on the block. I mean who's going to listen to us? If they were going to listen to anybody, they'd probably listen to the big religious names in this country, whatever they are. So why would they listen to us? Well, actually, I think about the worst thing that we could do is preach about it. I think that if we do that we'll never be able to accomplish our goal. It seems to me that the best way to try something like that is quietly and humbly, and maybe even invisibly. Slowly, slowly, slowly. Simply finding ways to take care of your community.
I found out a couple of years ago that there was a family in Poolesville, just two people that one of my sons told me about, a mother and a son; and they had nothing to share with each other for Christmas. They were the kind of family where they have money for the electric bill and a certain amount for groceries, a certain amount for rent; and beyond that there is no discretionary income. So there was no way to save up for Christmas, which here is so abundant. You know, we're not even Christians and we're so abundant with Christmas. We love it. We think it's a beautiful holiday, and we love the spirit of it, and we give each other gifts, and that sort of thing. But here were people who couldn't even celebrate their own religious holiday, except in a spiritual way, I guess, for they had literally nothing to give one another. And so, actually, I'm not saying this to pin any medals on myself, but the reason why I'm telling you this is because it was easy for me to do. It was like no big deal. I had a bunch of stuff. One thing I've got a lot of is stuff. Stuff comes to me. I don't know how stuff comes to me, but it comes to me a lot. Particularly, the little crystal candy dishes. For some reason, for years and years and years, my Sangha would give me crystal candy dishes. I have enough crystal candy dishes to supply an entire crystal store. So I have stuff, and I'm deeply appreciative of all the gifts that I get and I say thank you very much, put it away for somebody else, because someday I'm able to share some of that with others. It doesn't mean you don't get the merit. You all still get the merit, don't worry. In fact, you get more merit.
So I put together a package of stuff for this family, and I was able to share some of the gifts that we had that we didn't really need. And it just also so happens that this woman was the same size as I am, so I gave her a lot of clothes. So that was really great, and what happened was these people came and they spent some time with us. The karma's not there for them to become Buddhist, but I was never expecting that. I don't care. What I do care about was for them to be touched by a little bit of love and to look at our community and say, 'Wow!' Now that's something, isn't it? That's something—to take care of a family in your community because they don't have something and you do. That's a powerful statement. You don't have to talk about it. You certainly don't have to preach about it. You simply have to do it.
Not all of us have a lot of stuff like me. You may not have that glorious karma that invites all those candy dishes or ducks into your house. I used to get ducks a lot, too. One of my teachers used to call me Duckie. So I got ducks you wouldn't believe. All kinds of ducks. You may not be fortunate enough to have stuff like that, but supposing you knew how to get it. Supposing you had friends that had stuff. Or supposing you had connections with stuff. Or supposing you had an abundance of courage to where you could walk around to people that have more and say, 'Would you share with the people that have less? Would you help us with this? We'd like you to know that your neighbor a few doors away is not having such an easy time. Would you help us with this?' Just a simple request, yes or no. All they have to say is no if they don't want to do it. What if we thought that way as a community? And what if we made no secret of the fact that we intend to take care of this piece of the world? You know, we could start a trend. It's interesting to me that if you look at the media now and you look at films, you look at books, you look at what's in the news, what's noteworthy, Buddhism actually has become quite a fad. Who'd a thunk it! It's become quite popular. The movie stars and the musicians are liking it now. You know what that means! We're in.
What if this idea became a trend? It's not so unthinkable that this could happen. Being not at all practical, being a little dumb about how things work in the world, I don't see any reason why not. Don't bust my bubble. I don't want to hear that 'no way to get there from here' crap. What if our community could be a visible presence, like a visible good heart, that all could partake of? We're talking about overcoming the poisons in our own mind-stream. We're talking about demonstrating the Buddha's teachings, the Buddha's statement of the equality of all that lives, of the need for all beings to be happy, of their difficulty in attaining happiness. What would be so tragic about walking our talk? Why couldn't we do this?
It seems to me that people of another faith might not be interested in giving to a Buddhist temple. Why should they? They're doing their thing, and we're doing our thing. Everybody's so separate. Wouldn't it be something if a number of community churches and temples could gather together and make some kind of non-profit organization through which funds could be funneled to mutually benefit and blanket the entire community without regard to race or religion? I don't think it's so impossible. The thing is there have already been studies that have shown us that in this country alone, there's enough money to feed the world. Poverty doesn't have to exist. We have the power now, immediately. What if the Buddhists in this country became available, really available to their community? And what if it started a trend? And what if it continued and grew?
I'd like to see that happen. And what I would like to do is to have some of you who are inclined to perhaps think of some different plans, ways to work stuff like this out. Let's start toying with the idea. Let's start playing with it a little bit, just to see what we can come up with. Let's find ways that we can be available to our community without discrimination, and without ever requiring of anyone that they change their religion or anything like that. Let's just think that as a spiritual people, as a spiritual community, the buck stops here. To me that is one of the most outrageous and gorgeous dreams that we could aspire to together. I think it's really cool. If there's any reason why it can't be done, please don't tell me, because I want to fly just like the bumblebee. I don't want to hear it.
So let's start tossing that idea around as a spiritual community. We have smart people here. How many of you are professional smart people in this group? Come on, don't be shy. Okay, so you professional smart people, I'm kind of dumb. I don't know anything very much. I don't know too much about this world, so you're going to have to find a way for dumb little old me to express this dream. You people who know about organizing stuff, which if any of you looked at my closets, you know I don't know anything about it. You know about organizing stuff and you know about making foundations and you know about talking to other people, and you know about what kinds of formats we could use to spread this idea. So as part of your good heart effort on a communal level, why don't we start thinking like this? Start pushing this idea around; start playing with it a little bit. Let's build a big fantasy about this, and let's do it. What could happen except we go broke? We've been broke for so long we wouldn't even notice. Hey, I'll sell my candy dishes. But I'm just dumb enough to not know why we can't do this. And so I think that, as usual, I have the dumb, impractical, unrealistic idea and you get to make it happen.
Copyright © Jetsunma Ahkon Norbu Lhamo All rights reserved