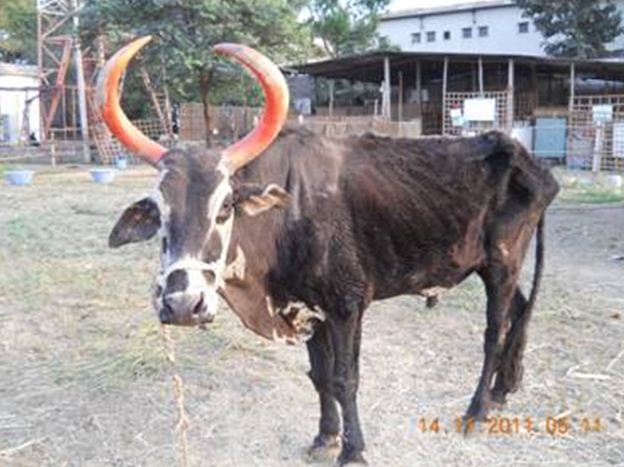 The following is an excerpt from a series of teachings offered by Jetsunma Ahkon Lhamo on Phowa:
After the hell realms and the hungry ghost realms, then the next of the lower realms is the animal realm. Included within the animal realms are all the different kinds of animals, not just the cute little puppy dogs and the cute little kitties, and all the cute little guys that we love when they are tiny little babies. I have had students say to me, "Well, you talk about the animal realms being one of the lowest realms, but I wouldn't mind being a cute little animal." I've had people say that to me. And they'll say, "Well, to be a cute little puppy dog would be great, because then people will pet you, and love you and feed you and call you their very own." You have to examine what is the habit of your mind if you're thinking like that! 'I desperately want someone to feed me, pet me, and call me their very own.' But I have, in truth, had people say to me that this is what they'd like. They'd like to be an animal. Let us think this through. Let's examine the realm of the animal, if we may.
In the animal realm, there are all different kinds of animals, and the ones we are most familiar with in America, of course, are the ones that are probably the most pleasant to look at, relatively speaking. We do have places that pick up the old and mangy and suffering animals, and so we don't see them too much. They pick them up and carry them off to places where we don't see, and they do things to them that we don't know about—or at least we don't want to. And so we wonder to ourselves, "Is it really nice to be an animal?" Because most of them do look fluffy and happy, and most of them are fed, and most of them are petted and loved.
In fact, in America, we have this distinct disadvantage on all accounts, and that is that we don't get to see enough suffering. Suffering is removed from us, particularly suffering associated with death. On a human level, there is a taboo against being with our loved ones, touching them, loving them, at the time of death. What will generally happen is that even the people closest to you will be taken away before you actually get to see what death is like. And even during the time of your own death, unless you are particularly lucky, you and the people next to you will not get to experience death in any kind of natural way. You will only experience death with terrible, invasive practices. Terrible if they don't work, because if they don't work they have spoiled your death transition and they have still been ineffective in prolonging your life. There are always, of course, the cases in which—and we'll talk about this later—life can be continued through invasive measures. So one has to think about these things. We'll give some guidelines for thinking about these things later on.
Where it concerns animals and other life forms, we just don't get the depth of suffering in cyclic existence. So let's think about animals different from and other than the ones that we generally see. Then we'll talk about the ones that we generally see. A good example of that is something that I experienced when I went to India and Nepal. I spent some time there receiving teachings. It was quite a remarkable situation, because I had never seen animals in the way that I saw animals when I went to India and Nepal. I had never seen this. I remember one of the first things that I saw after I recovered, or tried to, from the suffering I saw human beings in, was to see the suffering of animals. In an Indian society, and also in a Nepali society, any less advanced society, there's a much stronger relationship between humans and animals. In fact, animals are depended on for their strength, for their meat, for their hide, for their flesh. And particularly, they are depended on, not only in their death, , but during the course of their lives to help human beings.
There are many animals that have no choice but to sacrifice their entire lives in order to help others. They are literally beasts of burden. For the first time in India, I saw a bullock pulling a cart, and I saw that the bullock customarily is painted. The Indian people are very childlike in certain ways, and they like to decorate. They like to paint things up They like to make things more fun and to make their existence less poverty-oriented and less bleak, and so they decorate their animals. I saw that the horns were painted; and on the horns were these little tassels, and every time the animal would shake their head the tassels would spin around. And they had interesting things draped on them, and their hides were fashioned with bells and had lots of heavy things on them in order to make noise and adorn the animals. The only purpose of it was adornment. . The animals themselves were not only painted and adorned in this unnatural way—that I'm sure if they could speak they would not be thrilled about—but also they were encased with a great harness that fit onto them and in some cases would fit into their mouths and actually pull their flesh back to where you could see pus and fluid and blood coming out from the sides of their mouths.
Oftentimes you would see one bullock, or perhaps two, pulling a cart, that, for one thing, was so old and broken down that you could see that there was no ease in pulling it. Even if the cart were empty it would be very difficult to pull, because it was an old broken down thing, and the wheels didn't work very well—that sort of thing.
Even more than that, you could see that the carts, the things that they were pulling, had to have weighed more than the animals. Had to have been a heavier burden than the animals could easily carry. You could see the sweat on the animals, and the foam of their sweat, and the pulling and the straining; and the owners behind them whipping them, constantly whipping them to pull more, pull more. They're not pulling down superhighways either; they're pulling up hills and through marshes. This is the life of these kinds of animals. Do you think that there are only one or two bullocks in the world that help people to get through their lives? There are uncountable animals that get us through our lives at the cost of their happiness, safety, and freedom. And this is the lot of the animal kingdom.
Furthermore, we think about oysters. Oysters are farmed and grown for their flesh. Obviously they have the instinct to protect themselves, so we must logically assume that they have the fear of being unprotected in some form or another. These oysters have developed around themselves a very hard shell with which to protect their tender hearts, their tender middles. And yet human beings, without qualm, pull them out of the water which is their natural element, cut and rip open their safe shells, pull their soft flesh out and eat it while it is just newly dead. These animals, even if they could practice Phowa, would never have that choice. They would never have that chance; there would be no time. That is characteristic of the lower realms. There's no space, no time, no opportunity to practice, due to the condition of the mind. Furthermore, these little oysters are sometimes farmed only for their pearls. Their bodies are opened, and grains of sand are shot into them. It makes them so uncomfortable that they have to form a pearly covering around the sand in order to make it bearable. And this is the lot of the animal kingdom. So you can see that you do not, in fact, wish to be reborn an animal. Do you?
Further, we think about frogs. We think about frogs and their delicious legs. How wonderful! The old frog on the lily pad, hanging out; ribbit, ribbit. And then you think about what happens to frogs. They are taken, live, often speared live, and whether they are living or not, they are thrown into a container. They are picked up, put on a deck, live or not. Bam, bam, the legs are cut off. This is the condition of the animal kingdom. And it is like that with all of the different kinds of animals—even the cute little puppy dogs and the cute little kitty cats, and the wonderful little songbirds and parakeets, and all of the little critters that we keep with pretty collars around their necks and pretty little beds and pretty little clean cat boxes. We pride ourselves on taking care of them in pretty little cages, and we buy them pretty little toys, and we think, "How wonderful for them, that they're going to live the life of ease and comfort here in the world." But, in fact, even if somehow we could manage to make them happy from the very time of their birth to the very time of their death, could we give them freedom from fear? That is the main suffering of the animal kingdom—the fear of being taken over by those beings who are superior in the way that they are able to take over the lives of these lesser beings. Lesser in the sense of their competency and intelligence at this point, not lesser in the sense of their nature. So these beings live in fear.
Let's say we can protect them from their fear. We can keep them fed; they can stay warm, they can come in and out as they please. We can make sure nothing ever happens to them. We give them plenty of love; they are our friends. We take them to the veterinarian, make sure they have all of their problems taken care of, blah, blah, blah, blah, blah. But. you cannot prevent that they will get sick, because all sentient beings experience sickness at some point. You cannot prevent, unless they die young, which is another kind of suffering, you cannot prevent that they will experience old age, because all sentient beings grow toward oldness. It is characteristic of our delusion— the delusion that we experience ourselves as individual realities going through a continuum that we've labeled 'time'.
We will experience old age. It is the nature of samsara. And these little creatures will also. Have you seen that you've tried to make them happy and keep them comfortable, and have watched them grow old, decrepit, and sick anyway? And the poor things can't even tell you what hurts. You can only deduce by the way they're acting what hurts. They don't know how to tell you; they don't know how to act in a way to help you perceive. All we have is a shot in the dark of making them happy for a period of time. And then those little animals will eventually die. Now here's the rub: Even if you were able to keep them happy from the time of their birth to the time of their death, you cannot follow them into the after-death state. You cannot experience with them their particular passing into death, their bardo, their movement into a new life. And so, even if they were temporarily happy for a short period of time—and that's true of human beings as well—they still will experience all of the sufferings that samsaric beings suffer. And so, they too must be prepared for the bardo, or death, experience.
The problem with animals is that they are so instinctual. They are so tightly wrapped in what is a kind of a reactive mode. You would have to say a 'knee jerk reactive mode.' Their experience is not the kind of mental deliberation or consideration or even logic that we have, where we can see phenomena, and even with our deluded minds, can sometimes step back from that and say, "Okay, let's think about what this means." You see, an animal can't do that. An animal is going to be deeply and profoundly reactive every time, and they will react only instinctively. So the animal has literally no space in their minds. Everything they feel they react to unthinkingly. That's why we say animals are dumb. It isn't because they're less than us; it is because they're unthinking. They react only instinctively, which is a kind of core, gross, inconceivably heavy form of emotion, in that emotion comes from instinctual reaction, and is the outgrowth of that. So instinctive reaction is even heavier, even more demanding. You know how you can't help reacting emotionally. Instinctive reaction is much heavier than that. You can't even think about hoping to react any other way. It is an automatic and profound knee jerk reaction. So the animals literally cannot practice Dharma.
Now we spoke about the bug crawling on the arm of the Buddha earlier, and what that actually means. You would think, "Ah, I'd give anything to be that bug, love to be that bug crawling on the arm of the Buddha, because then salvation is right there." And I have to say to you, "Yeah, right there. Right there. Not within, where it has to be." Because that is where it has to be. One must recognize one's own Buddha nature. To be crawling on the arm of the Buddha is useless. That bug will still age, that bug will still die. That bug has no room or fortune or leisure of mind or spaciousness within the mind, or capacity to practice Dharma, to learn Dharma, to accomplish Dharma, even if they are within the very mouth of the Buddha, because realization is accomplished by awakening to one's own primordial wisdom nature. The apparent reality of a bug, wherever they are, is the apparent reality of a bug.
Likewise, even our own animals, our own pets. They are happy; and many of us have taken them around the stupa so they can receive the blessing of having gone around the stupa, and that is some help. I thank you for that. Many of you have said Om Mani Padme Hung to the animals, knowing that once any sentient being has heard Om Mani Padme Hung it is absolutely only a matter of time before they enter onto the Path and begin to practice Dharma. So many of you have given your animals that great blessing. But still, even though you have done that, we still are not able to liberate these animals, because these animals cannot liberate themselves. They cannot practice Dharma.
Now, the only exception to that rule, of course, is in the case of a lama—that is, not an ordinary practitioner, but a lama—who has themselves not only practiced Phowa and received the signs, but also crossed the ocean of suffering and returned for the sake of sentient beings. That is to say they have accomplished liberation. In some cases a lama, through the force of their own meditation, can take part in the liberation of an animal, even though the animal itself cannot practice. However, you must understand, the only way that would be possible is if, even though that animal were appearing as an animal, it had previous experience with practice, and it has the karma for this event to occur. That's the only way it can happen. It depends on the force of the individual's karma. Literally, if your karma were not like that, if you did not have the kind of karma necessary, all the Buddhas and Bodhisattvas could be around you on your deathbed and push—or pull, or whatever—and the result would not be perfect. It is because that door opens from the inside, you see, and only you can open it. In the same way that no one can take your Buddha nature from you, neither can anyone force it down your throat.
So, in the case of the animals, they themselves are actually helpless. They suffer from being beasts of burden, from our taking their bodies for food; they are harvested like objects, and they have no hope to accomplish Dharma. And this is the suffering of the animal realm.
Copyright © Jetsunma Ahkon Norbu Lhamo All rights reserved