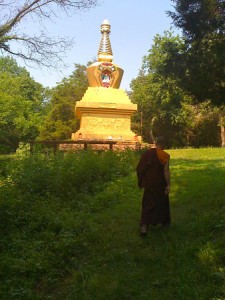 The following is from a series of tweets by Jetsunma Ahkon Lhamo:
If weary, sick or sad, come to the KPC Stupas and rest and pray. Leave an offering to say "I was here!".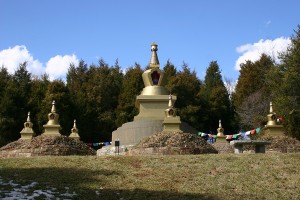 Stupas are meant to heal suffering, bring peace, balance, strengthen one's path. Come see for yourself.
I wish I had funds to build Stupas all along the Pacific Rim. They would heal, balance, purify the Earth.
Copyright © Jetsunma Ahkon Norbu Lhamo All rights reserved