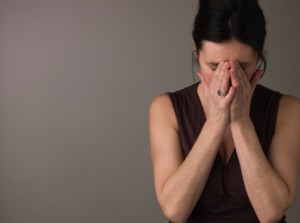 The following is respectfully quoted from "To Have or To Harm" by Linden Gross:
Unrelenting harassment consumes your life. Knowing you were once intimate with the person responsible for your misery makes it worse. You ask yourself again and again: How could I have married such a monster?
No matter what you do, the threats and abuse escalate. "The tell me [these obsessions] usually end in death for one or both parties," said a victim in rural Tazewell County, Virginia. "I don't like the solution. I think there should be another one."
Since October 13, 1986, that notion of death has become all too real for Rebecca Watson. on Columbus Day, the thirty-one-year-old divorcée called her boyfriend and colleague–an ex-cop named Andrew Hill–to confirm plans to go in to work that afternoon after meeting for lunch and a video at her place. By 2:00 P.M., the idea of relaxing for the rest of the rainy afternoon sounded more appealing than catching up on paperwork. So she dropped Andrew off at his car, which, as usual, he'd parked in the nearby country-club lot in order to avoid antagonizing Rebecca's jealous ex-husband. She watched him jump into his green 1979 Chrysler and turn over the ignition. Suddenly, a ball of flame exploded from under his seat, swept over his head with a deafening roar and blew out the rear window. Andrew dived out the door. "That son of a bitch tried to blow me up!" he yelled.
Rebecca, a former Boise, Idaho, probation and parole officer who still works in the criminal justice field, met Damian Crowell in 1976. The local boxing announcer left a definite impression on Rebecca that day. She thought he was obnoxious, "You will go out with me," he told her after she declined his overtures. In the end, he was right.
Born overseas to Southern Baptist missionary parents, Rebecca spent her first thirteen years in Asia. By the time she returned to the United States, the overweight adolescent felt like an outcast. "I was a big nerd in high school. I knew four people maybe." Her low self-esteem hung on long after the baby fat had dropped and her popularity had grown. Even at twenty-two, attention from an attractive older man–who could be quite charming once he put his ego aside–was hard to resist.
Within two days, Rebecca had capitulated. Within six months, the couple was discussing marriage. Although Rebecca didn't admit it to herself at the time, she had been primed to rebel against–and to escape–her strict religious upbringing. Damian offered her a way out.
On January 15, 1977, eight months after their first meeting, she married him. But the relationship didn't provide the companionship she'd hoped for. She worked during the day, then came home to domestic duties. Damian made little effort to include her in his life or to help her. "I was the little woman, and I sat at home feeling very much alone," said Rebecca.
She tried to talk to him, but he didn't want to hear that she was unhappy. "You're the one who's fucked up," he told her when she suggested they try marriage counseling. "You get help."
Feeling abandoned and miserable, with only her golden retriever to turn to at home, Rebecca fell into an affair during the summer of 1979. Suspicious, her husband borrowed her keys on the pretext of changing the oil in her car, entered her office in the state building, and found letters from Timothy Scott, her lover.
Returning home, he confronted his wife, then called Timothy and demanded that he come to their home to discuss Rebecca's involvement with him. "Don't come over!" He has a gun! He wants to kill you!" Rebecca screamed in the background.
Timothy came anyway. Damian greeted him at the door, then moved to stand by Rebecca. "Take this person," he told him. "I don't want her anymore." He then accused Rebecca of sleeping around with colleagues in the probation and parole department. Timothy left after twenty minutes. Rebecca left after Damian belted her across the jaw.
She stayed away for several days, returning only when her husband agreed to counseling. Therapy didn't help. Although he didn't hit her again, Rebecca always knew he wouldn't hesitate. In the meantime, he kept an eye on her twenty-four hours a day. He would call the office and grill Rebecca's secretary if she wasn't there. With whom had she left? When was she coming back? He didn't hesitate to follow up with other parole officers if the answers didn't satisfy him. His inquisitions raised questions and eyebrows at work.
In a turnabout, the former recluse now refused to leave her alone. If his work required him to leave town, he would force her to accompany him. He cut her down constantly. Whenever she complained about his actions, he flung her affair back in her face. In his eyes, her indiscretion had expunged his responsibility for the failure of their relationship. It was all her fault.
Evidence of her one affair proved that she obviously had had–and was currently having–others, according to Damian. During one of his rages, he accused her of having gotten pregnant by someone and aborting the fetus. When she denied the charges, he forced her to call her gynecologist while he listened on the other phone. Their lack of intimacy was her fault too, he railed. It seemed that no humiliation he could heap on her would suffice.
Rebecca had been unhappy and lonely before. Now she was miserable, and too scared to leave. Damian had a temper, and he had a gun collection. "I didn't know what he'd do. And I was so insecure, I didn't know if I could survive on my own. I was terrified that I wouldn't know how to handle myself." So she stayed, even though the relationship had deteriorated to the point where she hated coming home and being in the house with him.
When Damian lost his job in 1980, she supported both of them. That year he underwent three major surgeries. She'd been tempted to leave before, but she couldn't justify abandoning him when he was critically ill. "Every time I got close to leaving, something would come up," she recalled.
For the next five years, Damian made sure that Rebecca's life revolved around him. Part of the strategy included isolating her from her friends and family. The latter wasn't hard to do since Rebecca was too embarrassed to admit her close-knit family that her marriage hadn't worked out. His goal? To make sure she was totally dependent on him and increasingly unable to function alone.
Finally, on July 10, 1985, after he'd called during the lunch hour with his routine questions concerning her whereabouts, Rebecca decided that she wasn't going to put up with it anymore. After work, in the company of another woman parole officer with whom she'd become friends, she returned home, packed two suitcases, grabbed her golden retriever, and left. Her colleague let her stay rent-free in her apartment.
Taken by surprise, Damian reacted calmly. "We'll talk soon," he said. "I want to go to counseling and work this out." But Rebecca knew she would never return.
Not that he didn't try to make her, even after he'd started living with another woman three and a half months into the separation. Despite a barrage of flowers, cards, letters, obscene phone calls, and the charge in federal court that she was responsible for a recent burglary of his house, she held firm. In the meantime, Rebecca's friendship with Andrew Hill turned to romance.
That October, she moved from the parole officer's apartment to a house owned by some other friends. On moving day, the phone rang at 9:45 P.M., but the caller hung up as soon as she answered. "Bet you your bottom dollar it's Damian," she told Andrew. Fifteen minutes later, someone stood pounding on the front door. Rebecca tried to look through the peephole, but it was covered with a thumb.
"Police! There's been a report of trouble at this address that we're here to check out."
Rebecca recognized Damian's voice. "You're not the police," she countered, "I want you to leave."
"I just want to give you an insurance check from the burglary," Damian said.
Rebecca knew that she was still due her share of the insurance settlement. So, when he refused to slip it through the mail slot, she agreed to open the door but left the security chain attached. In a flash, Damian kicked the door in, knocking Rebecca against the wall.  He pulled a small automatic as his forced his way through the door and pointed it in the air.
"Where is he?" Damian demanded.
"Give me the gun, Damian," she said loudly enough to alert Andrew that he estranged husband was armed. She tried to wrest the weapon from him, but he pushed her against the wall and ran into the bedroom, looking for Andrew. Instead he found the bed neatly made. He returned to the living room and knocked Rebecca to the ground. Andrew had just come out of the kitchen. Damian pointed the gun at his chest.
"Get out of my house!" Rebecca demanded. "This is my house. Get out!"
Amazingly, he did. But he didn't go quietly. He screamed accusations from the porch. "How can you do this to me? We're still married. You're not suppose to be seeing anybody." In an effort to calm him down, Rebecca offered to discuss the situation with him in the house as long as he was unarmed. Damian released the chamber and a bullet fell out. Then he handed Rebecca the gun and walked inside.
They talked for ten minutes. When Rebecca reasserted that she wasn't coming back and it was time for him to go, he left. On the way out, she returned his gun to him. "I didn't want him to come back," she said.
Unwilling to let Damian get away with what he'd done, Rebecca filed a warrant against him for breaking and entering and for assault. Andrew filed a warrant for assault and brandishing a gun. Then, afraid that Damian would come after her once the warrants were served, Rebecca packed some clothes, put her dog in the car, and abandoned her new home in favor of a friend's house.
The police didn't take matters as seriously as Rebecca had. Because they knew that Andrew was an ex-cop, they found the incident hilarious. One detective, realizing that Rebecca really felt threatened, offered to have Damian "taken care of" for a hundred dollars. She refused.
In December, Damian attacked in a new way. Rebecca had been living in her new home for approximately three weeks, when tapes of conversations she'd had on her phone were circulated to various men she was dating. While the wording of the attached notes varied, the theme remained the same: "So you think you're the only one."
Rebecca called the phone company. An investigation revealed a tape recorder had been spliced into her phone lines under the house. The phone company advised her that wiretapping was a federal violation and recommended that she take action.
When she contacted the police about the wiretapping, they referred her to the FBI. The FBI, however, didn't want anything to do with the case. "It's a domestic," they said, rolling their eyes. Apparently, that rendered it unworthy of attention.
That same month, Damian went to court on the breaking and entering and the assault charges. The judge gave him six months for one, twelve for the other, and suspended the sentence. As long as Damian didn't contact Rebecca or go near her, he would do no time.
But Damian couldn't–or would't–stop. He traced obscene messages LUV269 in the dust on her car's rear window. The deluge of letters, cards, and hang-ups and obscene phone calls to her unlisted phone number re-commenced. She'd see his car pass her house at least twice a night. "He's out there. He's watching me," she realized.
Terrified of what his next move might be, Rebecca learned to look into her rearview mirror ten times a minute as she drove. Every time she walked out the door, she looked over her shoulder. She never knew what to expect when she checked mail or answered the phone. Fear made functioning normally at work and at home increasingly difficult. Yet no one, including the police, seemed concerned for her. Instead, people seemed to consider her a tramp.
Damian had been forbidden to contact Rebecca by the court. But shortly before their divorce became final in March 1986, he called her. "Well, would you like to go out to dinner to celebrate our anniversary, or would you like to go out to dinner to celebrate the divorce?" he asked. To a bystander, the words would have sounded downright friendly. But they, along with his tone of voice, chilled Rebecca more than his threats had. "It was like he was saying, 'I'm letting you know that I'm aware that this is our anniversary, and I'm also aware that the divorce is almost final, bitch!" Rebecca recalled.
She packed her bags and that night got out of the house she'd lived in for less than four months. "You can identify a threat from the intonation as well as what's said," Rebecca asserted. "It doesn't need to be I'm gonna kill you or I'm gonna hurt you to be scary."
Two months later, another recording device materialized under her house. She'd gone out to pick up a prescription she'd phoned in. "A guy called to ask if it was ready," the pharmacist told her. "Not again!" she thought as she raced back home. The only way anyone could have known that she'd ordered a refill was if he'd listened in to her conversation with the pharmacy. The tape recorder was right back where she'd expected it to be, just inside the crawl space beneath the house.
No fingerprints were found in the crawl space or on the tape recorder, wires, or the fence, so police couldn't tie Damian to the wiretap. But they could nail him for violating the terms of his suspended sentence. Instead of being sent to jail, however, Damian was put on twelve months' probation and told to report to the office where Rebecca and her boyfriend worked as probation and parole officers. "Stay away from her and get on with your life," the judge told him.
Damian, however, had decided to go on the judicial offensive. He sued Rebecca for not paying the mortgage on the house they had shared. The judge dismissed the suit when she explained she no longer lived there. Damian also tried, unsuccessfully, to sue Andrew for making harassing phone calls.
The summer brought anonymous flowers, clipped articles about female sexual problems ranging from frigidity to nymphomania, letters slipped under the door delineating what an awful person Rebecca was, and a cassette recording of the song "Private Eyes are Watching You" taped to the door. Unknown to Rebecca, Damian had hired a private investigator to spy on her.
In addition, he began to harass those close to Rebecca: the men she dated, even her religious, seventy-one-year-old mother. She began to fear not for herself but for the lives of everyone who cared about her. "That's how he'll get to me," she told herself. The guilt she felt–and the migraines that resulted–almost incapacitated her.
She'd already blamed herself for her own misery. Her self-esteem had plummeted. But this was too much. "I'm fair game because I was stupid enough to marry you. So come after me," Rebecca wanted to say. "My mother didn't marry you. The guys I'm dating didn't marry you. None of these people had anything to do with you. Leave them alone."
Rebecca developed new daily routines. Most evenings when she came home from work, she checked under the house to see if another tape recorder had been planted. She watched everything she said on the phone and in her house.
One day, Andrew needed to make a confidential call from her home in reference to a presentence report he had to file for work. As a procedural precaution, he double-checked the crawl space under the house before picking up the phone. There was yet another recording device. "Look what's here," he announced to Rebecca, who had walked outside with him. They checked the tape that evening, in the presence of a lieutenant from the police department. A conversation they'd shared about the case the night before had been recorded. Although the police dusted for finger prints, both tape and machine cape up clean.
Damian continued to send correspondence to a number of Rebecca's friends and occasionally to their mates. He tampered with her car, affixing obscene fake tags to her license plate. But the number of episodes diminished.
If Rebecca took any comfort in the five weeks of relative calm, the events of October 13–Columbus Day–shattered that forever. She watched the fireball that Damian's first bomb triggered with a sense of disbelief. "I felt like I was watching Miami Vice," she said. Even after all the months of telling herself that she was just paranoid and then having her suspicions confirmed, she couldn't believe what happened. If she had followed through with her original plan, she would have been in the car too.
The blast–which resulted in permanent hearing loss for Andrew–brought the police and the FBI to the scene. That's when Rebecca found out that a second bomb filled with gunpowder, BBs, shot, finishing nails, and tacks had failed to detonate because it was wired to a painted surface. The lack of a ground, a prerequisite for current to flow, had prevented the bomb from exploding.
The mistake saved Andrew's life.
During the investigation, Damian argued that Rebecca and Andrew had rigged the bomb themselves in order to set him up. Within two weeks, however, the list of suspects had narrowed to one. One year after Damian had broken in to her house, law enforcement had finally begun to take Rebecca seriously. The problem now was to put together a case that would stick.
At least that's how law enforcement saw it. Things weren't that clear-cut for Rebecca. She'd lived in fear of Damian, but she hadn't reckoned with the sudden notoriety the fire-bombing brought her. The reactions of those around her just made matters worse. "If I sit here, will the seat blow up?" one prominent attorney joked. "If we're lucky, it will," she snapped.
After the bombing, Rebecca stayed with friends. Eventually, she returned to her place. Whenever the police thought they were ready to arrest Damian, they'd call to warn her, and she'd move out. Then they'd reconsider, wanting to gather more evidence before indicting him. And she'd return home, only to be uprooted the next time. Finally, after months of jumping back and forth, Rebecca just got tired. "I'm taking my house back. I'm taking my life back," she announced. "If he's going to get me, he's going to get me no matter where I am." So she moved back to her house, prepared to stay.
Despite her resolve, the bombing incident devastated her. Coping with the everyday occurrences of her life became increasingly difficult. Anxious, profoundly depressed, and feeling thoroughly guilty about the bruises and permanent hearing loss that Andrew had sustained, she tortured herself with questions about what Damian would do next, and with the knowledge that pure dumb luck had saved her and Andrew. She couldn't escape the realization that she'd married the man who had tried to kill them. If she'd made such a radical mistake, how could she trust herself to make a reasonable decision about anything else?
People didn't understand the depth of her pain. She couldn't explain. Instead, she erected a wall to protect herself and withdrew even more. Finally, she began seeing a therapist. A psychological test rated her anxiety level at 100 percent.
Revealing the intimate details of her married life–and of her affair–to the police and prosecutors made her feel like a city tramp. Anticipating the exposure of her private life that Damian's trial would bring added to her agony. She dreaded facing Damian in court.
Her therapist understood. He helped her turn the guilt she harbored into anger, and reminded her that the disclosures would strip away Damian's power to blackmail her. "He doesn't expect you to through with this because he thinks you don't  have the courage," the therapist said. As she walked out, he added a final note of encouragement: "Go in there and nail the son of a bitch!"
Damian's prosecution taught Rebecca about her personal strength in a way that nothing else could have. "I knew when I walked into that courtroom, he was going to stare me down. That was part of the power he had over me. And I determined that no matter how hard it was, I was going to establish eye contact first thing, get it over with. And I was going to make him look away first. That was one of the hardest things I've ever done in my life. But I did it. And it worked."
In an effort to discredit her, Damian's lawyer brought up her affair at every turn, even though the prosecutor objected and the judge denied its relevance each time. Damian had illegally taped a conversation in which Rebecca and Andrew joked about enticing her former husband to violate his probation so they could have him arrested. That was used against her. "You tried to set him up, didn't you?" railed the defense attorney. "Just like you set up the bomb. You did that yourself."
Press accounts labeling Rebecca as Damian's wife (instead of former wife) and Andrew as her lover added to the horror. Rebecca chose not to dignify the implications with a response. But she suffered, not just for herself but for her missionary parents and the reactions of their friends.
In the end, the prosecution prevailed. Damian was found guilty on nine counts, including the manufacturing and possession of a bomb and several counts of wiretapping. He was sentenced to fifteen years in a federal penitentiary, with another fifteen years suspended. Which means that he'll be out by 1996 at the latest. Rebecca's one hope is that the threat of going back to jail to serve out the suspended sentence will deter him from antagonizing her. Deterrents, however, never worked with him in the past.
Although Damian remarried while in jail, he has not forgotten. Notes to Rebecca's sister, brother-in-law, and mother–the last after Rebecca's brother died of a heart attack–are his way of saying that he's continued to track her family and that he remains in jail because of her.
The reminders are superfluous. "People say, 'Why worry? He's married now,'" said Rebecca. "But it's not love. It's obsession. It's: How dare you walk away from me? If you walk away from me, I'm going to ruin you, get yo to the lowest point of your life so that no one else will want you."
He came close. Two years after Damian was taken off the streets, Rebecca still couldn't concentrate enough to read a book, watch a television show, or carry on an extended conversation. She would sit and stare at the walls, even on the job. No matter how hard she tried, she couldn't do her work. Finally, unable to function, she quit.
The insurance money she received upon her brother's death allowed her to take an eight-month vacation. The time off helped. But when interviewed for a new position in the criminal justice system, her prospective employers insisted on speaking with Rebecca's therapist to make sure she had put the incidents behind her.

The assurances must have convinced them, for Rebecca has been working as an investigator since 1991. But the emotional scars remain. Although currently she doesn't have to wonder if Damian is going to drive by her house or place of employment when she leaves, she remains distrustful of people. She still checks over her shoulder and screens all her calls before picking up. She still can't believe that all this ever happened to her.
But, after eight years, she's coming around ever so slowly. When strangers ask about her ex-husband, she tells them what happened. "I'm past the shame of it," she says. "It's not my fault."