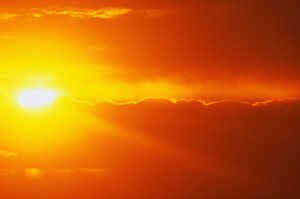 From a series of tweets by Jetsunma Ahkon Lhamo:
One of the saddest things to see is an ordinary Buddhist student, having read many books, presuming to correct a Lineage Lama. The arrogance is extraordinary when we consider these Rinpoches who were in monastery since childhood, trained well by Lineage Masters, and have benefitted all sentient beings for so many lifetimes. American pridefulness is a disease among Buddhists here. One can surely not understand the teachings and question. One can surely disagree and say so respectfully. No true Lama has a problem with that. At monastery young Lamas are taught to debate as a way to truly internalize and absorb the teachings, so debate is an excellent learning tool. But there is a difference between such debate and insisting one is more correct than the Lama, which is a real downfall, and a sure way to lose the path.
When we have an argument with our root Guru we are fighting with our own true face. Our own awakening. Being ignorant most westerners think, with their ego and pride, along with a dash (or a bucket) of amazing self cherishing, that my concept is the right one because I said it! So ridiculous, to think that because we have heard Lamas and done some practice (and can pronounce those funny foreign words) we then become experts. It is sad and funny.
Any Lama will tell you one must first have good intention (hurt no one, help everyone) and give rise to Bodhicitta. Most westerners forget that. It is better to learn from a kind Saint than a rude, curmudgeon of a "scholar." You will never taste the sweetness of Dharma from a mean spirited, ridged thinking person like that. No one needs more of that.
We do need, however, to learn kindness, tolerance, view, how to put the needs of other beings before one's own, generosity, willingness to walk in another's shoes to understand them better. Before every teaching or Puja we are asked to do as we do for all beings. We are asked to gather pure intention. And we are always told that giving rise to Bodhicitta is the method to awaken as it is the very display of our own Buddhahood, like the sun's rays are of the sun. So, pride or no pride, arrogance or not – Bodhicitta or compassion must be accomplished in the beginning, at the end (especially with Dzogchen) and everywhere in between. This is, essentially, the path, and it does not need changing. Sure, the dress may change, the words may change, but the nectar of Bodhicitta never does, as it is our nature, always was and will be. Our face.
Copyright © Jetsunma Ahkon Lhamo.  All rights reserved