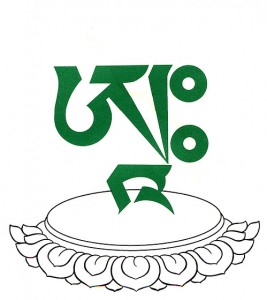 The following is an excerpt from a teaching by Jetsunma Ahkon Lhamo offered during a Phowa retreat:
Should we pass through the bardo where we meet the wrathful deities, and still we have not been liberated, we have not exited, then we will continue on in the bardo. Here is a very interesting thing I want to tie together with all of you at this time. You may have noticed that in practicing Vajrayana there are certain patterns that appear again and again and again. And those patterns are that in generation stage teaching, again, as I explained to you yesterday, by seeing oneself the way we see ourselves now but lightly and in an illusory way, we sort of lighten up on the way we see ourselves. We do that by dissolving self nature into shunyata, and meditating temporarily, realizing that self nature and emptiness are indistinguishable from one another. We practice meditating on emptiness. This is before we accomplish generation stage practice. Then there is the reemergence or the reappearance. Birth. The dissolution into emptiness is the disappearance or death, the ordinary death. The disappearance of the physical self when you are beginning to practice generation stage teachings is the same as and fits in with the pattern of death. That is, ordinary death. Do you see what I am saying?
The meditation on emptiness is the dissolving of all of the elements; and the meditation on the black or clear path, or the appearance of the primordial wisdom nature as it happens in the bardo is, in generation stage practice, practiced by the meditation on shunyata. Then the reappearance, which is the reappearance as self nature or reappearance as the deity, often reappearing as the seed syllable first and then reappearing as the deity itself is rebirth. Literally, when we are practicing generation stage teaching we are practicing how to die and be reborn—how to die as ordinary and be reborn as supreme or extraordinary or enlightened. As the miraculous rebirth. This is what we are practicing; and that is the logic of Vajrayana practice and of generation stage teaching.
Copyright © Jetsunma Ahkon Norbu Lhamo All rights reserved