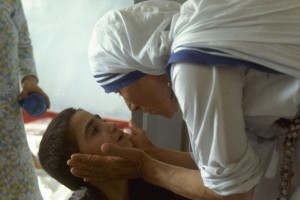 The following is an excerpt from a teaching by Jetsunma Ahkon Lhamo called "The Habit of Bodhicitta"
The traditional fundamental ideas of all sentient beings as being equal—the realization that all sentient beings are suffering equally, that it is unacceptable to see their suffering, that all sentient beings are interrelated with us—these fundamental thoughts are really important. But go on from that and practice the mechanics of changing habitual tendency. It is not enough to be theoretical. The biggest fault that I find in Buddhist practitioners is that they keep it academic. I do not myself like academic Buddhist students. I would rather you knew nothing about the academics of practice and a heck of a lot about changing the habitual tendency of self-absorption through a real practice. Because academics is not going to get you anywhere but between your ears. On the other hand, giving rise to the bodhicitta and pure view and changing habitual tendencies will lead to profound realization, to the perfect awakening. Not only that, but it will lead to a better world.
So for my money, I feel like the best thing you can do is to begin to practice in a small and simple way. You don't have to be a Buddhist to do that either. And you don't have to be a high falutin' practitioner to do that either. You don't have to wear the robes, or walk the walk or dance the dance or talk the talk, or even have a nifty mala which seems to be the highest priority when we first become a Buddhist. Big deal! The highest priority should be loving kindness and you should begin in whatever small way that you can, making no conclusions, other than the fact that you have a pattern and that you can change it. Remember the idea of the scales. That's really important. Remember the idea of applying the method today. Now. Remember the idea of confession and restitution immediately after any breakage. How potent. What an incredibly potent way to live! Can you imagine living without the burden of guilt or the burden of the false assumption that you are a bad person? You'd have so much spare time on your hands. You wouldn't know what to do. Because all the things you do to prove yourself you wouldn't have to do anymore. Isn't that true?
Do yourself a favor. Live simply in that way. It's the best and highest practice. In the Vajrayana tradition we are given many things that we can do. We practice Ngöndro, preliminary practice. We meditate on the Thoughts that Turn the Mind.We practice generational stage practice, completion stage practice. We visualize ourselves as the meditational deity and pronounce mantra. All of those things are meant to put more in this pile. The most important practice is that of loving kindness, that of viewing others as equal. Don't view them as worse than you, no matter what they look like and that way there won't be anybody better than you. All of this has been taught by the Buddha and is absolutely true.
Copyright © Jetsunma Ahkon Norbu Lhamo All rights reserved