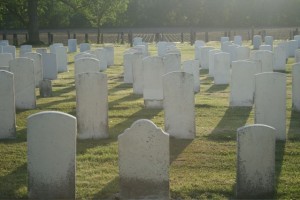 The following is an excerpt from a teaching by Jetsunma Ahkon Lhamo called "The Habit of Bodhicitta"
Another method that we are given is to think about the plight of sentient beings. We should think, for instance, that in the animal realm, some animals are whipped and beaten as beasts of burden. I saw some of that when I went to India: the bow ox that pull huge carts, literally four times their size. These are huge animals. They have a great deal of muscle and yet they were carrying so much that they could only barely move. And they were constantly whipped; and actually painted up and decorated in this terribly hot climate under terrible conditions. Think about oysters that are harvested for their meat and their pearl, that they live only for that. Some of them were born in cultivated areas, you know, cultivated oyster farms, just to be eaten for their meat and pearl. And we think about all the different animals that are completely victimized. Think about the animals that are food for predators and are constantly being hunted and killed, that live in fear. Their main instinct is this highly inflamed and developed fear instinct, simply in order to preserve their lives. So we develop a kinship with other forms of life by understanding what their suffering is.
And then we look at the plight of human beings: How human beings are basically taught by their authority figures and parental figures and by their culture. It is dictated to them what they should do. Here in America, for instance, we are told that material values are of the utmost importance. And we spend a great deal of time in school, and then we spend a great deal of time in different kinds of preparation in order to become materially successful. And if you don't become materialistically successful and comfortable in a certain way, you're not considered to be an adequate human being, quite frankly. There is a problem there. You never quite feel good about yourself, and there's an innate dissatisfaction.
For those of us who do succeed and do well in our lives, towards the end of our lives, we have a great suffering. We realize that we've gone to school and we've practiced, and we've worked, and been work-a-holics and done what we thought was the right thing—supporting our families, and caring for our families and just doing the very best that we can,. Then we realize at the end of our lives we have nothing. Nothing! All that we worked so hard for we cannot take with us. We look around us and the people to whom we gave whatever we worked for, too, also have suffering. How come it didn't heal them? Why didn't the money and the cooking and the housework and everything that we gave them, why didn't it do them any good? They're still crying.
We look around at our lives and we go, what was that? And we realize that the only thing that we can take with us into the bardo, the intermediate state that prepares us for our next life, is the habit patterns of our mind. And the habit pattern of our mind under those conditions is only intense grasping.
And that's a great suffering that we human beings experience together.
Copyright © Jetsunma Ahkon Norbu Lhamo All rights reserved