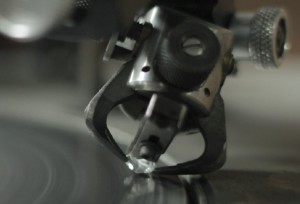 The following is an excerpt from a teaching by Jetsunma Ahkon Lhamo called "Bodhicitta"
I have been aware that people in our age and people who are awakening to spirituality and meditation and these different philosophies have been exposed to the idea that we have lived only just a few times, whereas the Buddha teaches us that is not true. The Buddha teaches us that we have lived, we have revolved in cyclic existence over countless aeons. An aeon alone is a very long time. And countless aeons, that kind of terminology is inconceivable to us. In order to have revolved since beginningless time, in countless aeons of cyclic existence, we had to have parents every time unless we were born in a realm in which parents were not the way of birth. But whether we were animals or humans or some other form that we don't recognize at this time, whether we were born in the form or formless realms, there is a great potential for all sentient beings to have been our parents endlessly. And the way in which to understand the kindness of all sentient beings, the way in which to understand their kindness to us so that we can begin to build Aspirational Bodhicitta, is to understand that at this moment we're here. We are hearing the Buddha's teaching and we are experiencing comfortable circumstances in which to practice. We have no defects of mind or body that would prevent us from practicing the Buddha's teaching. We are capable and we are able and we have the leisure to accomplish practice. We have very auspicious circumstances. 
To have come to this point, we must think of the kindness of all of the situations that have brought us to this point. We shouldn't think that our parents had any capability to prevent us from coming to this point, because they haven't prevented us from coming to this point. So we shouldn't think of their cruelty. We should think of their kindness because somehow, having birthed us, they have given us this precious opportunity to accomplish enlightenment. This is true for all of the circumstances that we have ever experienced, all of the births that we have ever experienced. Having come to this point, we should be thankful and grateful and happy, filled with joy realizing that this auspicious moment has occurred at last. And like finding a precious jewel while sifting through garbage, here we are and we have found the Dharma.
So having experienced this joy, we can begin to understand that all sentient beings have been our kind mothers and fathers, and that we owe them a great debt. We can remember once again that cyclic existence is just that, it is cyclic and endless, and that they are struggling night and day working very hard to make themselves happy and have no way to do it. We should think again and again that they are lost. Although they have given us birth in such a way that we can accomplish Dharma, and that all of these many parents who have birthed us over these many lives in order to help us to create the causes by which we might meet with this perfect Dharma, that even while they have participated in that, they themselves have not done it. It reminds me of a form of animal that I read about. It's actually an insect called the midge. It conceives its young within itself and the young, as they begin to grow, actually eat the inside of the mother; and consume the mother. By the time they are ready to come out, the mother is dead, and they simply break out of her body as though it were an egg. We should think of that, and we should think that perhaps all sentient beings have done that for us. If they remain in a condition of suffering and we have now found the perfect path by which to alleviate their suffering, then perhaps it's time to begin to develop the kindness that will liberate them from their unbearable suffering and their continued involvement in cyclic existence.
So when we hear about this Aspirational Bodhicitta, we become confused as to how to think of it. Time and time again students have said to me, "What practice will help me develop Bodhicitta?  Isn't it true that once I begin to practice, I will develop Bodhicitta?" or, "How can I best develop Bodhicitta?" They talk about Bodhicitta or compassion as though it were something separate from themselves because we think of all phenomena, both internal and external, as separate from ourselves. That is part of the basic delusion of believing in self-nature as being inherently real. It seems to come with the package. Yet, we need to take a hold of ourselves and begin to understand that Aspirational Bodhicitta is potentially the way we are. It is not a reality separate from ourselves. It is not a mystery that we should approach in a linear way, perhaps in the way that we used to think of spiritual mastery. It used to be that, before we studied the Buddha's teachings, we began to think of spiritual mastery as accumulating this wisdom and that wisdom and this wisdom and that wisdom and this wisdom and suddenly, you would become a great master. And that's it. Now you're a master. Well that isn't really how the Buddha considers realization. The Buddha considers that you cannot collect wisdoms or knowledges and that they in a sum total will create mastery. The Buddha considers that true wisdom is the realization of the emptiness of all phenomena and the emptiness of self-nature, the illusory nature of phenomena, the illusory nature of self. This is the true wisdom, and it is not something that you can collect or gather.
In the same way, when Bodhicitta is fully realized, it is none other than the Primordial Wisdom state. It is none other than supreme awakening. Bodhicitta then, ultimately, when it is fully realized, is our own nature, and we should not treat it as though it were something separate from ourselves. We should not treat it as though it were a thing that we could collect by doing this practice or that practice. Instead, we should take a hold of ourselves and begin to uncover the diamond of Bodhichitta, the jewel of Bodhicitta. We should begin to uncover it by polishing away the delusion that occurs through the selfish concerns which are born of a lack of understanding of what awakening truly is.
Copyright © Jetsunma Ahkon Lhamo.  All rights reserved