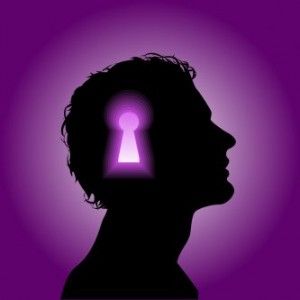 Excerpt from a teaching by Jetsunma Ahkon Lhamo from the Vow of Love series
In order to cure the symptom of suffering you might decide to manipulate the circumstances, or the environment. If you see people who are hungry, you give them food. If you decide you want to feed them for the rest of their lives so that they are never hungry, then you have to feed them three times a day, every day, for the rest of their lives, or teach them how to feed themselves. What are you going to do when they get sick? They will get sick. What are you going to do when they get old? They will get old. What are you going to do when they get lonely? What are you going to do when all the different kinds of discomfort pop up? What does it matter if you help a few people? What about the other 5.9 billion on the planet? What about the animals? Where will you start? What will you do, if your intention is merely to manipulate the environment so that the discomfort that you see is finished? Even if you have worked every moment selflessly and have given away all your money, and then have gotten money from other people to help, doing everything that you could to make these things happen, you wouldn't put a dent in it, not even the tiniest dent. Why? Because you are trying to manipulate something that is very superficial.
This apparent reality that we are viewing isn't that deep. It's nothing. It's a ghost. It's a puff-ball. We can't move it, because wherever we move it, it will appear somewhere else. We cannot manipulate our environment. We cannot manipulate phenomena and achieve any real lasting success. We can achieve temporary success. We can have the satisfaction of seeing someone fed who has been hungry, and that person can feel the satisfaction of a meal. If we fed people on a grand scale, it might be a grand satisfaction. But it is not permanent, it is not a solution, and the reason, according to the Buddha's teaching, is that hunger and poverty and loneliness are not the causes of suffering. They are the results or the symptoms of something else. According to the Buddha's teaching, the root causes of suffering are hatred, greed and ignorance.
We might take issue with that statement. Say we think about a hungry Indian child, or a hungry American child, or a hungry Ethiopian child. Sure, all of them probably do hate because they're hungry; and they probably are ignorant because they've never gone to school; and they probably are greedy. Boy, if you handed one a biscuit, he'd just grab it and run because he's so hungry. But we have to probe more deeply. We are only looking at a set of symptoms. According to the Buddha's teaching there is an underlying cause that makes phenomena appear as it does in any given situation, and that cause is karmic. The Buddha's teaching is that all phenomena arises from a cause, and that everything that is seen, felt, and heard is actually the emanation or the result of one's own mind. The mind itself produces all visible phenomena. I hope you can really hear that. To change suffering as it appears in the world can never be permanent. It can never do much good. What has to be done is to change the karmic background or cause and effect scenario of one's own mind. In doing so, you can hopefully come to a place where you can also be of benefit to others.
Copyright © Jetsunma Ahkon Lhamo.  All rights reserved