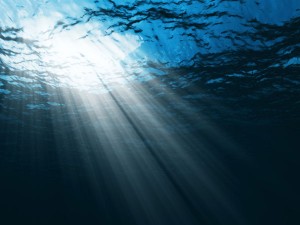 The following is an excerpt from a teaching by Jetsunma Ahkon Lhamo called "The Faults of Cyclic Existence"
So this is not particularly a pleasant subject. Every part of you will resist talking about it; every part of you will resist internalizing it. But at this point you have to exert a little discipline. You have to begin to use discipline by examining, really, whether or not the things that you have done to attain happiness have ever really lasted. You should examine whether positive thinking or any of the things that you have done, or falling in love, the things that have made us happy, whether the happiness has carried through into the rest of our lives, and whether it has lasted for our whole lives so far. You can really look at it that way. And then maybe from that point of view, you may be able to gradually introduce yourself or discipline yourself into thinking about the faults of cyclic existence.
The faults of cyclic existence are obvious in some ways. According to the Buddha's teaching everything in cyclic existence, every experience—life, death, joy, pain, happiness, unhappiness, poverty and wealth, having and not having, all the different experiences that we experience—all of them are impermanent no matter what the particular experience that you have is. Whether it is blissful and wonderful; whether, as in the Breck commercial, you are experiencing one of those love affairs where you bound across the field at each other every day, and it is always sunny and flowers in the field; and you catch each other rapturously in each other's arms and smouchy, smouchy and all that kind of stuff. Even that is impermanent. Especially that is impermanent. That is most certainly impermanent, even if you are extremely beautiful, so beautiful that you could remain happy if you just got up and looked at yourself in the mirror because you are so beautiful. There are some people who are that beautiful. I haven't met too many and I am not saying whether anybody here is that beautiful. But anyway there are people who are that beautiful, that all you have to do is look at yourself and you just go ahhhh! Even that is impermanent. Especially that is impermanent. And defying the law of Estee Lauder, eventually it will go away.
The joy of having children: It is such an incredibly joyful experience to know that you can have a child, and to have a child sleeping peacefully in your arms and looking up at you with those beautiful little eyes, and tiny little rosebud mouths with a little trickle of milk coming down the side. So blissful. And then they become teenagers. That is impermanent. All of the things that you can experience… There is my teenage son over there. I am saying this for his sake. All of these things are very blissful and very wonderful, but extremely impermanent. Also suffering is extremely impermanent. 'This too shall pass' philosophy works. It works because everything is impermanent. It also works for happiness. That is the problem. Both the happiness and the suffering are impermanent.
Any pain that you feel, any suffering that you feel, any longing that you feel, even lifelong poverty is impermanent, because at the end of that life of poverty one will die. And after dying maybe you will be reborn rich. Who knows? But your particular circumstance, whatever it is, is always impermanent. That is the only thing that is consistent about cyclic existence, impermanence. According to the Buddha's teaching.
Each of the six realms of cyclic existence… (If you are interested in hearing what those realms are you can purchase tapes that we recorded here. There was a workshop recently given in which I described the six realms of cyclic existence according to the Buddha's teachings.) Anyway, in each of the six realms, there is a particular kind of suffering that is associated with that realm; and it has to do with the particular karma that it takes to be reborn in that realm. Each of these realms is different and unique, and they all have impermanence in common. They all have their cyclic nature in common. They arise from cause and effect and the cause and effect is continual and begets the next cause and effect. One begets the other. It is a constant begetting of more and more cause and effect. So they have that in common. But each particular realm has its own form of discomfort and suffering.
According to the Buddha's teaching, you experience rebirth because of desire. Because of desire you are born into one of the six realms. Rebirth is experienced because of desire due to the belief in self-nature being inherently real. Now that is Buddhist lingo for ego. Actually due to the grasping of ego as being inherently solid, due to that grasping and perceiving phenomena as being external because of that grasping to ego as being inherently real, due to the belief in the division or distinction between self and other because of the belief in ego as being inherently real, due to that kind of faulty perception, one revolves in an illusory state, a state that seems to us very, very real. And that illusory state is cyclic existence.
Due to the desire that is associated with the belief in self-nature as being inherently real, we continually achieve or experience rebirth. According to the Buddha's teaching, it is not necessarily a linear experience. We comfort ourselves with a very current idea that one progresses in a linear way. You should understand that this is a very new philosophy. This is not what the older religions, the ones that are more established, the ones that actually give the accomplishment of enlightenment, necessarily teach. Any form of Buddhism that has appeared in the world has taught that one experiences rebirth because of the karma of the mind and not necessarily in a linear progression. The idea of linear progression is new. If you think that is the only way in which birth is achieved, you should at least give yourself the opportunity of examining some alternative philosophies. The new idea associated with linear progression seems to be: Now that I am a human being, I will always be a human being or better; that I have come to this point and this is the level that I am at and I will always be at that point or better. So I am doing good. I am okay.
This is faulty reasoning. You are not taking into account that you have lived countless lifetimes. Countless lifetimes. You can't name the time when it started. We are talking about aeons and aeons of cyclic existence. Such a long time that you have experienced rebirth that you have had many, many different lifetimes in many, many different forms. It is impossible to experience the ripening of all of your karmic causes, of all of the karma that you have accumulated over a period of time. It is impossible to experience all of those ripenings in one lifetime. Impossible. It is simply not dense enough. It is not possible. It would be like trying to put an ocean full of cause and effect relationships into a cup. It is simply not possible. So that being the case, you have lots and lots of latent karmic causes that have not ripened and cannot ripen, will not ripen, in this lifetime. So according to that thinking, all of us actually have the karma for being reborn in the lowest, hellish realm. And we also, all of us, have the karma for being reborn in the highest god realms.
Copyright © Jetsunma Ahkon Norbu Lhamo All rights reserved