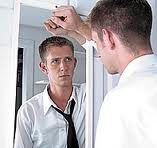 The following is an excerpt from a teaching by Jetsunma Ahkon Lhamo called "AA & Buddhism"
Now, many of us also are not very happy. We just don't seem to be able to master happiness. We are filled with longing, filled sometimes with anguish of different kinds—you know, loneliness, unhappiness, anger. Anger seems to be our constant companion. Just can't seem to shake it, you know. It comes back again, again and again. Loneliness comes back again and again and again. So we don't feel that we are particularly happy. Even in this beautiful country and these beautiful places that we find ourselves sitting in, we still find that we are terribly unhappy. And then what to think about those who are in different places, different countries, different life forms that are miserably unhappy?
Happy or unhappy, we know that life is impermanent. We know that it is brought about by habitual tendency, which is scary. Have you looked at your habitual tendencies lately? Doesn't that make you just a little squeamish? I mean if you think about it. So if life is brought about by habitual tendency, and cause and effect is definitely what's happening here, we have to really sit down and study what we call in the Buddhadharma the faults of cyclic existence. Now it's considered in Dharma teaching and in Buddhist thought that without thoroughly examining the faults of cyclic existence, honestly and courageously… And I have to underline the word courageously because this is where most people fade out. So don't! Have courage here! You have to examine yourself honestly and courageously the way an addict does. You have to see your habitual tendencies. You have to see your pride. You have to see your anger and hatred. You have to come to terms with your clinging and grasping. You must be able to look at it and recognize it in the same way an addict does. Because according to the Buddha's teaching, until we do that we are going nowhere.
I'm telling you that this is true. I know it is because I have many well-meaning students come here to study. And when they come here to study their idea is well, you know, I've been the spiritual route, and I've even taught a few things. And I've done this and I've done that. And I've read Maha somebody and blah-blah who-who. And I've been through it all. And I've even sat at the feet of Big Chief Somebody-or-Other. And we all think that because of that, you know, we're coming in here and we're just listening to this lady in the yellow jacket, and 'I'm just not that impressed.' So, come on, I can read minds. Doesn't it just scare you? Anyway, let's say that happens. There are students who come to just about every kind of spiritual gathering in that way, with that kind of arrogant posture, completely avoiding the issue that it would be useful, beneficial, and just logical, when you're in any situation like that, to pick up a mirror and really, honestly look at yourself. Really, honestly look at yourself. That would be the normal thing to do, if you consider normal healthy. That would be the healthy thing to do. Maybe that's not the normal thing to do, but it would be the healthy thing to do. It would be the right thing to do. But instead we seem to hold ourselves in a posture that makes everything that we're all about kind of up there in an unreachable place. You can't talk about it. You can't think about it. You can't argue with it. You just basically can't do anything with it.
Copyright © Jetsunma Ahkon Norbu Lhamo All rights reserved