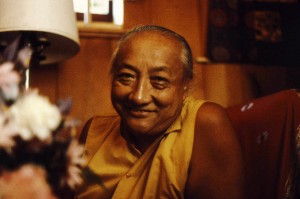 The following is respectfully quoted from "The Heart of Compassion" by His Holiness Dilgo Khyentse Rinpoche:
ii. How to use humiliation on the path
The next section considers how we may deal with receiving humiliation in return for kindness.
17.
Even if my peers or my inferiors
Out of pride do all they can to debase me,
To respectfully consider them like my teachers
On the crown of my head is the practice of a bodhisattva.
Someone with your own ability or status, or an inferior without any good qualities, might–despite being treated politely and considerately by you–criticize you contemptuously out of pure conceit and arrogance, and try to humiliate you in various ways. When such things happen, do not be angry or upset, or feel badly treated.
Instead, see and respect such people as kind teachers showing you the path to liberation. Pray that you may be able to do them as much good as possible. Whatever happens, do not wish for a moment to take your revenge. The capacity to patiently bear scorn and injury from those who lack your education, strength and skill is particularly admirable. To remain humble when patiently bearing insults is a very effective way of countering your ingrained tendency to be interested only in your own happiness and pleasure.
Never be proud, but instead take the most humble position and regard everyone as being above you, as though you were carrying them on your head. It is said, "Carrying all beings above one's head is the torch and banner of the bodhisattvas."
The great teacher Drom Tönpa Gyalwai Jugne would circumambulate even a dog on the side of the road, in recognition of the buddha nature that, like all beings, it possessed.