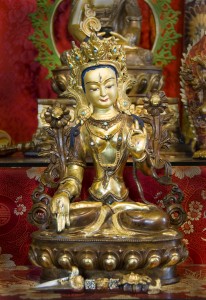 Clear Mind
Holy Mind
The arguments we have used against you are like dust…
Against You?
You, who flow silently… eternally in the well of our hearts.
Have we robed you in filthy rags
Hatred… greed… ignorance?
You have remained steadfast, unchanging.
Today we lift you up to the lips and hearts of beings without number
And are feasted forever.
Precious mind unchanging
Clear mind eternal.
The promise we have searched for is enthroned within our  hearts.
Clear light, holy light
Stainless, precious heart.
Here in this clear place we are robed in sweet scent and victorious forever.
Copyright © Jetsunma Ahkon Norbu Lhamo All rights reserved