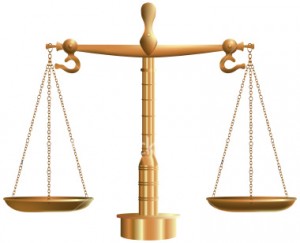 The following is an excerpt from a teaching by Jetsunma Ahkon Lhamo called "The Lama Never Leaves"
Beginning to appreciate the condition and the suffering of other sentient beings, turning the mind in that way, does two things. Offering merit to them does several things. First of all, it builds on our merit/non-virtue scale. We've got the merit on this side, we've got the non-virtue on that side. And we're heavier on the non-virtue side. So offering merit puts more focus on virtue. Our minds are more attuned to virtue and this tends to bring forth ripenings that are more congruous with what we want on our path, more sympathetic, more joyful, more fulfilling. More meritorious things will ripen. Happiness will ripen because our minds are more focused on the heavier [virtuous] pile. That's naturally how it is. When we are more focused on the virtue pile rather than the non-virtue pile, which is like something that is sore and raw and inflamed, the samsaric mind becomes then soothed, calmed. We are not wallowing in the inflammation of it. We are on the virtuous side now. So we find that temporarily and that ultimately, more permanently, the inflammation starts to go down. The inflammation going down is almost like putting hydrocortisone on a horrible, raw, terrible rash. It calms the angriness of it; it calms the rawness of it. So it's a little bit like that. It takes the inflammation down a whole lot. And we find that when our minds are calmer and more rested, we are happier.
Now, when our minds are very active and very agitated, we may feel more energetic. Sadly some of us have had so few true moments of happiness and joy and peaceful calm abiding that when we're really active and really hyper and really busy doing something really fun, we think we're great. We're really joyful! Then what happens later is like after a sugar high. We're totally wiped out afterwards and we have the other side of that mood swing. So ultimately, as we turn our minds towards Dharma, as we begin to commit virtuous acts and to gather meritorious thoughts and ways of being, then we find out that gradually over time, we become more joyful, happier. We begin to notice things that we didn't notice before like some beautiful smell. Then we offer it to the Buddhas and we find a moment of happiness. Or some beautiful sight, and then we offer it to the Buddhas, or maybe to our own Root Guru, and we think, "Oh, just for a moment, I felt happy there, just for a moment." Then we begin to catch on and that's wonderful. When we start to catch on, that's the right stuff!
Copyright © Jetsunma Ahkon Norbu Lhamo All rights reserved