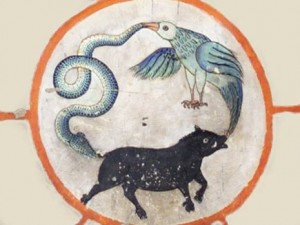 An excerpt from a teaching by Jetsunma Ahkon Lhamo from the Vow of Love series
Where does desire come from? It comes from the belief that self-nature is real. According to the Buddha, if you believe that you are a self, if you believe in self-nature as being real, as being truly existent, then there has to be desire, because in order to be a self or to have a self, you have to define a self. That's how it is. If you believe in the nature of self, you have to have an underlying belief that self ends here and other begins there. You have to have some conceptualization in your mind about what the self is, because the idea of self cannot exist without some definition. Conceptual proliferation develops, and with that, desire.
Desires are not always fulfilled. There is always the contest between self and other, and from those contests the three root poisons of hatred, greed and ignorance occur. It is the presence of hatred, greed and ignorance in the mind that causes phenomena to appear as they do. If there were no hatred, greed and ignorance in the mind, there would be no cause for suffering and therefore we would not see the phenomena of war, hunger, old age, sickness and death in the world. There would be no cause. This is the understanding and commitment that you should think about and work with in your mind.
© Jetsunma Ahkön Lhamo