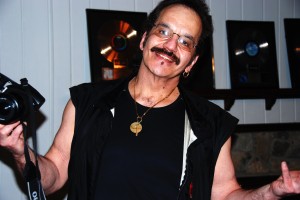 Dear ones, I ask for #prayer for my beloved friend and master guitarist Wayne (Tex) Gabriel. You may remember him as John Lennon's lead.
#JohnLennon lead guitarist after the #Beatles broke up. He has had a stroke, needs UR #Prayers. He and I have recorded together, are friends.
Tex Gabriel is the most amazingly talented ax man I have ever known. His guitar speaks, sings. I admire and love this man dearly.
We will perform Puja for healing at KPC Md on Sunday at 2:00. All who love John Lennon and Tex Gabriel are welcome. Prayers needed!
Tex Gabriel's talent is peerless. As a man he is kind, loving, gentle. As a musician he will work all day +night to give you what you want.
He is so dear to my heart! I will not quit praying for him until he is healed. Again: Tex Gabriel, #JohnLennon lead guitar after #Beatles.
I have had the profound joy and honor of working with this amazing man. With all my heart I pray I will have the opportunity again.
I love you, Tex, and your amazing lady, Marissa. Please come all the way in healing! I pray for that. You are always in my heart, beloved.