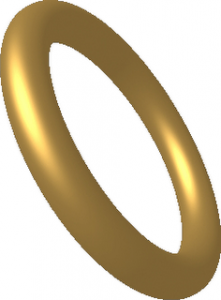 An excerpt from a teaching called Vajrayana's Final Hour by Jetsunma Ahkon Lhamo
How amazing it is to have everything line up: to come to the path, to have a teacher that you can relate to, a teacher who can give you the path and provide the necessary components of the path and its blessings; to have a path that can bring the auspicious result.
We would all be fools not to take full advantage. In this time when it is almost too late, this is the time when we should take advantage. There is no better time than this, particularly to meet with this Vajrayana path which has some specific element that is meant for this time.
How many times have you found yourself during the course of your life being faced with some bountiful feast and you take the posture of being a peasant who takes only the crumbs of that feast? You missed out because you did not know how to take hold. You found yourself dancing on the sidelines, holding back. Isn't that what's happening now? Aren't we in the midst of a bountiful feast, holding a precious jewel that takes endless lifetimes to find, and we just don't know what to do. We sort of look around. We can't help ourselves.
So take hold of it, use it. You're standing at the threshold of the door of liberation, looking at the very mind of liberation, the face of Guru Rinpoche. Every day Guru Rinpoche is touching your life; Lord Buddha is touching your life. That Nature is revealed to you, but you cannot see it because you have the habit of being a beggar at a feast. You have to stop that now. Sit at the table like the king or queen that you are and eat the feast. It doesn't get any better than this, or any easier. Take advantage of it.
When I say something like this to you it is with concern for the well-being of sentient beings, and for you. Accomplish ultimate compassion by becoming Bodhisattvas or Buddhas so that you can return again and again for the others. I and other lamas cannot find the way to speak to the others that do not have the karma to hear about the Path. But someday you will. In some future life those that you have karma with will come to that moment and you will be their only hope. They will have hopes of you. Will you be ready, or will you have missed the brass ring? I'm trying to make you hear this for their sake. Begin now before it's too late.