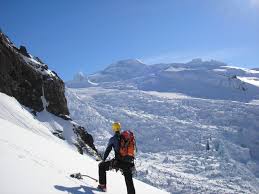 The following is an excerpt from a teaching by Jetsunma Ahkon Lhamo called "Faults of Cyclic Existence"
I just wanted to take a moment to thank you and give some little cookie as to what the prayers are all about and as to why we use them as we do. I think that if you are not used to pronouncing Tibetan you must have something of the same experience that I had when I first began to learn these prayers and began to pronounce them. I remember being a little Jewish and a little Italian, I rolled up my eyes and did like this and went, oy! It seemed to me so cumbersome. It seemed to me intensely uncomfortable; and I just could not believe that I was investing myself in doing this. But eventually over a period of time and patience, which is not something I have a lot of, I did manage to listen to these prayers in such a way that they became meaningful to me. And now that I have come to understand something of the meaning of them, I really take a great deal of joy in reciting them. I feel a tremendous amount of joy and regard for taking the time to recite these prayers on a regular basis and in a heartfelt way. They are truly wonderful and a great blessing.
For those of you who come every week, or come fairly regularly, you will find that there are many times that I will repeat things that I have already taught. There is a reason for this; there is a method to my madness. First of all, I have found that almost never do people internalize philosophical concepts the first time they hear them. Almost always is it necessary to hear them again and again and again. Actually it is better to hear them in different ways, and then they begin to become a part of us. It is almost like climbing a mountain from several different directions in order to understand the shape of the mountain. If you can't look at the mountain as the Buddha might look at it, from kind of a bird's eye view, or an elevated posture, you have to rely on climbing the mountain in order to understand its topography, in order to understand its shape and its form and its dimension, and how big it is, and to really internalize what the mountain is all about, to see all its different faces. One climb won't do it and climbing the same way all the time won't do it. It seems as though we have to climb from all the different beginning places, from all the different sides of the mountain, in order to really accomplish understanding what that mountain is.
I feel that philosophy and religion are something like that. In order to really understand them and internalize them, they must be approached again and again and again; and they must be approached at different times and from different angles. For one thing, you are constantly changing. There is nothing about you that is permanent. You are constantly growing and changing; and even from day to day, your particular mood, your particular depth, your particular understanding is very flexible. It is constantly changing. What you understand one day, you might not understand the next day. And I am sure that you have had experiences like that where you have read a religious thought or a spiritual thought or had an experience in your meditation that one day seemed unbelievably deep, seemed to you to really click, seemed to really mean something to you. And then the next day, you might read it and you might as well be reading a bubble gum wrapper. It is just about that meaningful to you. So we change constantly. There is nothing about us that is permanent, plus the fact that our karma is constantly changing. Of course, that is what makes us change. Different catalysts cause the ripening of different karmic structures, different karmic events. We are constantly effected by these ripenings. From time to time, obstacles arise that effect our minds and our perception. And also we have a characteristic way of understanding. There is a characteristic karma that is our karma. Each one of us has our own particular mode of understanding.
I was listening to the radio yesterday for a little while and there was an interesting example of that. A man who was a linguist would go to different movie stars and different movie sets and he would teach people how to speak in a different dialect or with a different accent. He was so proficient; he was just amazing. He could speak three different dialects of… How can I explain this? He could speak English with an Irish accent, but he could sound as though he had come from three different regions in Ireland. He could sound like any different state in the union. Each state has a characteristic way of speaking. Not all Southern states sound the same, not even all Appalachia sounds the same. Anyway he was so good at that that he could make a difference between the Bronx and Brooklyn; he could make a difference between India. He could act as though he were speaking from a specific region from any country in the world, and he could teach anyone to accomplish that.
His observation, and the reason why I am bringing this up, is that people learn differently and you have to be skilled in many different ways in order to teach people. He was describing Jane Fonda and he was saying that she has an incredible ear. Only three two-hour sessions, I think he said, and she could mimic a certain regional Appalachia dialect that was very difficult to accomplish and very specific; and she had an ear that was like a tape recorder. That was the way that she learned. A lot of what she learned she had to learn from ear. She couldn't really learn it by reading it as she could by hearing it. And then he described Charlton Heston. He is not able to learn by ear at all. He has to learn it by phonetically spelling out the accent. Then he can read it from cards, and he can do it perfectly that way.
So each of us has a characteristic way in which we learn. It is not as simplistic as that. It is not that some of us hear better than read or read better than hear. There is that, but there is a characteristic karma or an outlay or a fabric that our minds seem to have and the way in which we learn. It may be that you may hear an entire philosophy laid out in a very explicit way. It may be just perfect. It may have everything in it, and it may not make any sense to you. It may be like Jane Fonda trying to read a card or Charlton Heston trying to mimic a voice. It may not do anything for you. And yet something may be laid out in a different way and it may be fairly sketchy; and from that you may have an understanding that is deeper than the one that you could have gotten from a very specific teaching.
So we try to cover all of our bases here and make sure you hear this teaching in as many different ways as possible. And for those of you who are here for the first time or come only once in a great while, I try to not build the classes one on top of the other too much so that when you come here, even if you only come occasionally, you can come away with a whole cameo piece, or a whole thought or a whole teaching that you can use for your own benefit and also eventually to benefit all sentient beings.
Copyright © Jetsunma Ahkon Norbu Lhamo All rights reserved