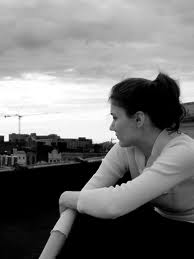 The following is an excerpt from a teaching by Jetsunma Ahkon Lhamo called "Art of Dispelling Anger"
I study sentient beings. I must have done it in another life, because as a child I knew this. I sort of woke up from my childhood knowing that all beings are suffering. And I understood somehow that it was a spiritual thing and that they needed love. No matter what it looked like, they needed love. That was as a child; as a child I understood that. Now as a woman and a practitioner, I understand what the Buddha has taught and it's the same. And I understand that my fervent prayer is that should I leave a footstep in this world, it will be a living display of the bodhicitta through my students, through any works that I might do. That's what I care about. And each one of us should participate in that dream. If you are really my student, then you must care. We should all care to advance the aspirations of our teacher. That's part of Vajrayana. We may not individually have the power to give rise to a stupa or to give rise to an ordained Sangha, but we are part of that and we should take responsibility for making that dream come true. My dream is love. It is bodhicitta. Temporary love. Feed the birds. Feed people. Feed somebody that's hungry. I feed everything that moves. If there was sputum in a jelly dish and I could prove that it needed food, I would feed it. This is how I am. I am crazy with it.
And then, you know, beyond that recognize them because they'll never recognize themselves without a little help. Recognize them as being Buddha. Know that they are suffering because they don't know what to do—not because they want to suffer—and do what you can to give rise to compassion. Make it a commitment. Disallow those rage things. Disallow that anger that we have to have when we have to go and punch a wall or something like that.
The way to do that is to get a little space from that. No suppression. We don't like suppression. Suppression is bad. It makes us all crazy, and we're crazy enough. You work it, you work it, you work it. The rage that we have, step back from it. The way you step back from it is you question yourself. And there are two different ways you can do it. You can do it the good old American way or you can do it the Buddhist way. The good old American way works too. You can say, 'Now what's really making me mad here? Do I really mean what I am saying about this person?' You can sort of take a step back and analyze it a little bit. Just look at it sort of cool, calm and collected if you can. I mean, you let yourself go back to your rage if you need to, but step back and tell yourself you can go back to the rage if you need to. But if you really do well and you think it through, you won't. The rage will be gone because your understanding will have come up and your mind will be smoother. The mind gets inflamed like an arthritic joint, like with rheumatoid arthritis. It's kind of like that. The mind gets inflamed. The more we are emotional, up and down, up and down, and full of hatred, and judgmental and gossipy and stuff like that, the more inflamed the mind gets, the more unhappy we get and the more we blame other people for it, and the more unhappy we get and the more inflamed we get. That is the cycle of samsaric existence.
Copyright © Jetsunma Ahkon Norbu Lhamo All rights reserved