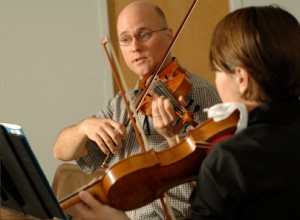 The following is an excerpt from a teaching by Jetsunma Ahkon Lhamo called "Art of Dispelling Anger"
I know we're getting older, but in truth, if you want to rush through Dharma, I have to say there is no hurry. Not that we should be at ease and think, 'No need to accomplish Dharma now. I'm going to live forever,' but rather think first things first. If you cannot handle your poisons, it is not time to move on yet. And I'm not saying either that you should use your poisons as a personal excuse not to go any further on the path,. because I notice that some of us cowboys like to do that. But the truth of the matter is that in order to accomplish Dharma, one has to change. For instance, the basis of Dharma, we are told, is method. Why is that? Because method is meant to promote change. It's a technology. And the Buddadharma supplies technology.
Let's see, how can I explain? Let's compare it to playing an instrument. You can learn to play an instrument sort of academically, intellectually. You can learn to read music. You can learn the ins and outs of your instrument. You can learn how to blow or pluck it or strum it effectively, whatever your instrument is. But it's another kind of artistic capacity or another kind of depth with the music that causes the musician to be an artist. They don't just go dah, dah, dah, dah. They use moderation in the hand. You know what I am saying?There is delicacy; there is heart in it. You can feel itYou can't have an ego to accomplish that kind of artistry. You have to let go of that kind of egotism to allow the music to be realer to you than your own stupid ego. So Dharma compares to that, really, in the sense that it's not so hard to learn step one, step two, step three. And you can go through the whole course. We can put the shedra up, and you can go through the whole course. And we hope to do this. But if we do that in an unthinking way, we're never going to be an artist regarding Dharma. And who cares about that? Most of all, we'll never really accomplish it. We'll never really accomplish what Dharma is meant to do.
Copyright © Jetsunma Ahkon Norbu Lhamo All rights reserved