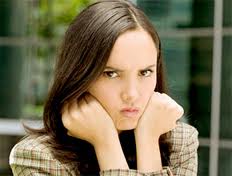 The following is an excerpt from a teaching by Jetsunma Ahkon Lhamo called "Art of Dispelling Anger"
If you have the habit of gossip, go through the method. Fix it. Understand that if you allow that hatred in any form to continue, you will get more and more unhappy as you age. The people who are youthful and beautiful when they are elderly are the people who kept something alive, even if they aren't Buddhist. I've met people like that. A duty, a responsibility, an ethical responsibility they feel to be kind. Maybe they don't understand extraordinary kindness, but they are kind. An ethical responsibility to not put shit in the pool of earth. Some people just seem to have that karma to understand that even without the Buddhadharma. I respect that so much.
And that's true of all of us, too. As we get older, we get the wrinkles. and this is crazy, the wrinkles, and this is crazy, the wrinkles, and this is crazy, the wrinkles. It's a symbol, if you think about. It's a symbol of how much deeper the lines of our habitual tendencies get over time. Do you see what I am saying? Our habitual tendency is in our posture; it's in our face. We screw up our faces when we are doing our habits, and all of this aging stuff is phenomena—our phenomenal habitual existence becoming more solid and more real and more heavy in samsara as we get older. That's unfortunately how most people age. They get stiffer. They get harder. They get querulous, frightened to death, frightened of death. And for many people, it's an ugly, humiliating time.
I don't want that for you. But it's going to happen if you don't take yourself in hand and say, 'Let's walk through this.' Really look to benefiting yourself. Instead of being steeped in habitual hatred, conquer that monster. It's a bubble; it's a dream; it's not a solid thing. There's no elephant in this room, not really. We have to practice away from that. Start simple. If you can't find anything good about a person, first of all, that's your fault right there. If you can't find anything good about the person, make it your business to find something. If it's just you like the way they tie their shoes, work from there. If that is where you are starting from, if that is what you have to do, forgive yourself and move on from that point. But start. If you can go a little further and understand through practicing and contemplating, and through the method that we teach here, that all sentient beings wish to be happy and in their nature they are the very Lord, and that there is an end to the suffering and that is liberation. With understanding, we can then give rise to the bodhicitta and compassion.
Copyright © Jetsunma Ahkon Norbu Lhamo All rights reserved