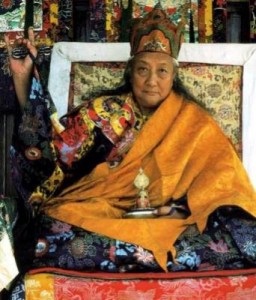 The following is respectfully quoted from "Enlightened Courage" a commentary by His Holiness Dilgo Khyentse Rinpoche:
No evil is similar to anger,
No austerity to be compared to patience.
Never give way to anger, therefore. Be patient–and, moreover, be grateful to someone who humiliates you, as they give you a precious opportunity to strengthen your understanding and practice of bodhicitta. The great Jigme Lingpa said:
Ill treatment by opponents
Is a catalyst for meditation;
Insulting reproaches you don't deserve
Spur your practice onward;
Those who do you harm are teachers
Challenging your attachment and aversion–
How could you ever repay their kindness?
Indeed, you are unlikely to make much spiritual progress if you lack the courage to face you own hidden faults. Any person or situation that helps you to see those faults, however uncomfortable and humiliating it may be, is doing you a great service. As Lord Atisha says,
The best spiritual friend is one who attacks your hidden faults.
The best instructions are the ones that hit your hidden faults.
The best incentives are enemies, obstacles, and sufferings of illness.
and the Kadampa master Shawopa used to warn his disciples as they came to see him, saying, "I only show people their hidden defects. If you can avoid getting annoyed, stay; but if not, go away!"
Of the eight ordinary concerns, therefore, even from the relative point of view there are many ways of eliminating the distinction between the good an bad, those you want to happen and those you do not. From the point of view of absolute truth, there is not the slightest difference between gain and loss, pleasure and pain, fame and disgrace, praise and disparagement. They are all equal, all empty by nature. As Shantideva says:
Thus, with things devoid of true existence,
What is there to gain, and what to lose?
Who is there to pay me court and honors,
And who is there to scorn and revile me?
Pain and pleasure–whence do they arise?
And what is there to give me joy and sorrow?
b. Using on the path the two things that are difficult to bear.
The two things that are difficult to bear are (i) being wronged in return for kindness and (ii) humiliation.
i. How to use on the path being wronged in return for kindness
16
Even if one I've lovingly cared for like my own child
Regards me as an enemy,
To love him even more,
As a mother loves a sick child, is the practice of a bodhisattva.
If you do something good for others, it is a mistake to expect anything in return, or to hope that people will admire you for being a bodhisattva. All such attitudes are a long way from the true motivation of bodhicitta. Not only should you expect nothing in return; you should not be disturbed in the slightest when people respond ungratefully. Someone for whom you have risked your very life may return your kindness with resentment, hatred, or harm. But just love him all the more. A mother with an only child is full of love for him no matter what he does. While she is suckling him, he may bite her nipple and badly wound it, but she will never get angry or love him any less. Whatever happens, she will continue to care for him as best she can.
Many people do not have the good fortune that you enjoy of having met a spiritual teacher, and thus cannot find their way out of delusion. They need your help and your compassion more than anyone else, no matter how badly they may behave. Always remember that people who harm you are simply the victims of their own emotions. Think how good it would be if they could be free of those emotions. When a thoughtless child wrongs a thoughtful adult, the adult will not feel resentment, but will try with great love to help the child improve.
To meet someone who really hurts you is to meet a rare and precious treasure. Hold that person in high esteem, and make full use of the opportunity to eradicate your defects and make progress on the path. If you cannot yet feel love and compassion for those who treat you badly, it is a sign that your mind has not been fully transformed and that you need to keep working on it with increased application.
A true bodhisattva never hopes for a reward. He responds to the needs of others spontaneously, out of his natural compassion. Cause and effect are unfailing, so his actions to benefit others are sure to bear fruit–but he never counts on it. He certainly never thinks that people are not showing enough gratitude, or that they ought to treat him better. But if someone who has done him harm later changes his behavior, is set on the path, and achieves liberation, that is something that will make a bodhisattva rejoice wholeheartedly and be totally satisfied.