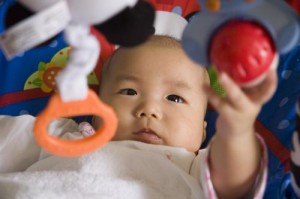 The following is an excerpt from a teaching by Jetsunma Ahkon Lhamo called "Why We Suffer"
When we come into this life, although we are little drooling children, although we cannot understand very much, we will grow. And as we grow what we will see is the display of those habitual tendencies of the continuation of the movement of that which is called the mindstream. When we, seemingly as individuals, hold to the idea of self-nature as being inherently real, in order to continue that continuation of holding to self-nature as being inherently real, we constantly have to distinguish between self and other. Otherwise, we cannot understand self-nature. Self-nature is only a relative term. Self-nature has no meaning unless we continue to define the difference between self and other. That is one aspect of our habitual tendency that is so deeply ingrained that it must happen automatically. Because if it does not happen, the stream of continuation simply cannot exist. There is no continuation.
Believing self-nature to be solid and real, we must distinguish between self and other. Therefore, we must find other to be solid and real. And so, the way that we move through what seems to us to be linear experience is by clinging to self, defining it, creating all kinds of conceptual ideations surrounding self-nature, constantly being involved in distinction between self and other, and therefore constantly being involved in acceptance, rejection or indifference to other. Reaction. We continue in that mode. What is actually happening here, in the midst of this deluded and very energetic and very involving and actually narcotic experience, this dynamic continuation? It seems to us that we are individuals who are moving through linear time and that is the delusion, the active delusion that we are involved in. But, according to the Buddha's teaching, we are actually experiencing the display of our own habitual tendency, our own mindstream.
Because of the belief in the distinction between self and other, because of this basic fundamental assumption of self from which all reaction, from which all ideation that is the foundation of every circumstance arises, we have our experience, and that is the material of our experience. But, actually if we were to examine our own experience from the point of view of realization, such as the Buddha experienced, if we were to examine at the most profound and the most deep level, if we could somehow eradicate our addiction to this kind of experience, our fixation on the solidity of self-nature and its distinction from other, if we could stop reacting, if the mind were completely relaxed, we would understand that what we are actually experiencing is the material of our own mindstream. This is very hard information to take in sometimes. Especially, it's hard for Westerners because of our training.
© Jetsunma Ahkön Lhamo all rights reserved