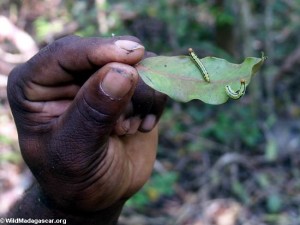 An excerpt from a teaching called True Motivation for Kindness by Jetsunma Ahkon Lhamo
Let's take a look at compassion. The Buddha teaches us that in cyclic existence suffering is all-pervasive and that there is one thing we have in common: we all equally wish to be happy. We are all working so hard to be happy.
The Buddha teaches us as well, that in our nature we are the same. Every sentient being that you see has within them the Buddha seed or the potential to be Buddha. Many have attained Buddhahood. And when you consider that each one of us has that same innate potential, you must follow logically and understand that, at some point, each one of us will be a Buddha. And at that point, who is to say who or what is better than any other? How interesting!
According to the Buddha, we all weigh the same in terms of importance, significance and value. That means men and women are the same, blacks and whites are the same, rich and poor are the same, people of different nationalities, different religions are the same, caterpillars and humans are the same. Yes! They all have the same nature. That's a prejudice you don't want to give up, isn't it? But, according to the Buddha, all sentient beings are equal, and we are especially equal in that all wish to attain happiness.
Now, imagine what it would accomplish to think only of our own happiness. Not only are we the same, but we are, in our nature, indistinguishable from one another. If we were to look at each other from the enlightened perspective, we could not determine where it is that you end and I begin. These lines are drawn up by ignorant minds. In truth, Buddha nature is all-pervasive. So it doesn't pay to think of my benefit and not yours. What would I accomplish? Only the reinforcement of my ego. I would tell myself that I am somebody important and separate. It would not accomplish enlightenment.
Logically, the Buddha tells us we should work endlessly for the benefit of all sentient beings until they are free of suffering. Logic tells me that there are many more of you than there are of me, that collectively you weigh more than I do. Therefore, I should dedicate my life to your well-being, not to my own. That's logic. That's the only thing that makes sense.
Kindness is not such that we're doing anybody a favor by practicing it. Do you realize that? People will say, "You know, I understand this idea of practicing compassion, but I don't feel particularly kind. I just don't have it in me. I'm selfish a lot." My answer is always the same: "Welcome to the world. Do you think you're different from anyone else?" We're all like that. It is this habitual tendency. Where you begin to change this habitual tendency is the intellectual examination of this information and the creation of a new activity pattern based upon it. When you come to the realization that kindness isn't a favor you're doing anyone, or something you do when you want to be a good person, you will understand that kindness is the only thing that makes sense. At this point your habits will begin to change, and little by little you will begin to act in a compassionate manner.
You'll know you have it when you don't remember whether you've been compassionate or not, when someone says to you, "That was so nice of you, you were so kind" and you can only think, "What else would I have done? That was the only thing to do."
© copyright Jetsunma Ahkon Lhamo all rights reserved