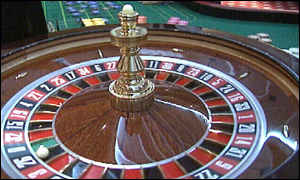 An excerpt from a teaching called Dharma and the Western Mind by Jetsunma Ahkon Lhamo
When the Buddha speaks of the reasons why we should practice, he speaks primarily of the fact that all sentient beings are suffering and that they experience this suffering in one form or another every moment.  Even when they are extremely happy, sentient beings experience the suffering that is inherent within that happiness.  The happiness is impermanent and will soon be over: we have all experienced that.  We have all been afraid of our really good moods because we know that they will end.  And there are some times we are not willing to give ourselves over to a wonderful experience of wholeness, or happiness or love because we know that there will be a day when the mood swing will go in the opposite direction and then 'kurplunk' – there we are again.  So we have difficulty in relating to that kind of concept.  We also have difficulty in relating to the fact that we should be motivated to practice because the conditions of cyclic existence are unpredictable.  There is something about our culture that is pretty regimented.
Here in this country we know that if we are born, probably we will get to eat.  We know that there are people who are hungry but we don't get to see them very often.  Most of the public knows that it is going to eat.  They may eat on welfare or caviar and pâté but they will eat.  We know pretty much that if we are sick, there is a place that we can go to get help.  Even if we have to get free help; still we can get help.  It's true there are exceptions but I am thinking of the greater population.  The greater population has a certain regimentation that it is accustomed to things upon which it can rely.  We really don't see too many people dying very young.  Proportionally there is less infant death and death by disease in young people than elsewhere.  We see it but somehow it is not a major part of the fabric of our lives and so we find a way to work around that.  We think that it is not a good reason to practice because the chances are good that we will scoot through it okay and even though we really do know that we might not be okay.  It could be that we could die young or experience some suffering; still we think that the chances are that we will be okay.
We have also been shielded from some of the more gruesome forms that suffering can take.  We don't see a lot of gross deformity or retardation.  We don't see a lot of things that are kept away from us, really for our protection, so it will be more pleasant.  We don't like to think about the poverty that other people experience.
The way that our society works is that there is enough option for change. If we are aware that some people are suffering because there is a prejudice against them or some people are suffering because they are lonely, there is enough movement within our society that we can stay away from that.  We don't have to look.  That isn't the same in other societies, you have to look, and it is there.  Unless you close your eyes when you are crossing the streets, there is no way that you can deny it, because it is there.  So you are not particularly motivated by the fact that suffering if you do not develop the skill through the technology of practice (of insuring that you have a positive rebirth) that you could be reborn in conditions that are unbearable.  We don't accept that as being true or we don't think about it.
We also have certain ideas that we have grown up with and these ideas are part of our culture: they are sort of children of religious systems that are inherent in our culture.  They are part of what was handed to us.  There is an idea that so long as we do our best and consistently stay good and improve that predictably the next moment will be a little better.  I am not exactly sure how that happened but I think that it has to do with the fact that this is not, generally speaking, a culture that believes in cyclic death and rebirth.  It is not a culture that understands that you have had many lifetimes before, and unless you achieve supreme realization, you will have many lifetimes yet to come.
Instead we look at the fabric of our lives and we see that children eat and they get a little bigger and they eat some more and they get a little bigger and they get a little smarter and then there is a period of decline at the end of our lives, but we don't think about that too much.  We think that things improve.
Even if you have come to accept the idea of rebirth, and that it is important, still the idea is that somehow I won't get worse than I am.  We tell ourselves it is not going to get worse than it is right now.  It's only going to improve because I am going to continue to do well and I am going to be good spiritually.  I am going to be a good person and if I have already become a human being and I have these fortunate circumstances then this is all that there is so it is just going to get better.
We think this way because we don't understand how awesome the components of the phenomena that we experience are.  We think that things are so stable, that the circumstances that we experience now are the sum total of all the learning that we have ever done and all of the goodness that we have ever been involved in: all of the good and bad, it's all been worked out.  It's only uphill from here.   Basically I think that this belief is the result of an absolute marriage with the idea of linear progression.  Therefore we are not motivated to practice.  But this is inconsistent with what the Buddha teaches.
The Buddha teaches us that we are here through a miraculous set of circumstances because we must have done something wonderful in the past.  In order to hear the Buddha's teaching, in order to even have a shot at enlightenment, in order to not be suffering so much that it is possible to practice, to have a shot at listening to Dharma, to be able to think of helping others, we must have had an extremely fortunate past.  We must have had wonderful circumstances and really have done some good.  What they call good karma.
However, according to the Buddha we have lived incalculable eons.  From beginningless time we have been doing this.  We have experienced so many lifetimes that the causes that were begun during those times, many of them have not even actualized themselves.  They are still seedlings within our mind stream.  We have so many under the belt, that we literally have accumulated the causes for rebirth in the highest and most fortunate state and we have also accumulated causes for rebirth in the lowest and most difficult realms.  We have all of these circumstances and somehow, almost like a gambling wheel going around we stopped at a precious human rebirth and here we are experiencing this precious human rebirth.
What makes it precious is that we have all of our faculties; we have the opportunity to practice the Buddha's teaching.  What makes it precious is that we have a shot at attaining realization and we aren't suffering too much to do it.  We have the leisure to practice.  Understand that finding this precious human rebirth is, as the Buddha taught, very similar to finding a precious jewel while sifting through garbage.  It is that rare.  Finding this precious human rebirth with these fortunate circumstances is as common as dust on the fingernail compared to dust on the earth.  That's how many more options you had of other kinds of rebirths.  If you understand how rare this birth is, you will find motivation to practice.   But Westerners have a tremendous difficulty with that.
Feeling that there is only linear progression Westerners have a certain pridefulness that unfortunately says, "Well if I have what it takes to get to this point where I can think as I do and practice as I do and be as wonderful as I truly am, then surely I can keep that stuff going somehow and it will remain stable in that way."  The Buddha says not.  The Buddha says that there are specific reasons that you are here and if you utilize this life to increase your merit, good karma, virtue and value inherent within your mind stream, and if you purify your mind, thereby increasing its beauty and luminosity, then you will proceed on a path that will lead to supreme enlightenment.
But think about how many people here in the West kid themselves about this.  We feel safe in a life that is ever changing.  We feel permanent in the midst of impermanence and we feel that we have got it knocked and we go up and down every day and then we don't do anything to improve our state.  Maybe we change a few things as a token gesture, we try to live a good life, we are nice to our kids.  We are good upstanding people, but in the end we find that we have been sitting on top of a precious jewel and a fantastic opportunity, and at the end of our lives we come to a realization that we have wasted it. What has happened is that it takes such an enormous amount of good qualities, virtue, good karma and merit to have gained such a life as this and when we could have done something, when we had an opportunity to accomplish the Dharma we didn't.
©Jetsunma Ahkön Lhamo