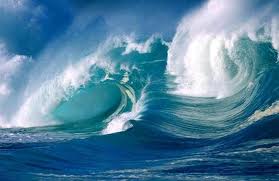 The following is an excerpt from a teaching by Jetsunma Ahkon Lhamo called "Commitment to the Path":
The Buddha wants us to understand that the only thing that has lasting value, that is actually truly and really good for us, that will lead us to the door of liberation, that will lead us into spiritual reality, are the Three Precious Jewels— the Buddha, the Dharma and the Sangha. And in Vajrayana the Lama is the condensed essence of all those three.
We are taught that everything is impermanent and nothing can be trusted, because nothing goes with you when you die. There is only one thing that you can gather and accumulate that has any value and that is virtuous habitual tendencies, the dissolution of the poisons.  One's karmic propensities and habitual tendencies are the only thing that leave with us when we die, continue with us in the bardo and return with us and form our next life.  It is this package of habitual tendencies and karmic material that actually experiences death and rebirth.  The Buddha teaches that it isn't even the fact that you reincarnate.  The Buddha teaches us that we experience rebirth and death.  There is a difference.  What is experiencing that birth and death is this package of habitual tendencies and karmic propensities. And that is how the experience happens.  But you, in your nature, are the primordial wisdom Buddha.  You cannot die and be reborn.  But if you are dead to that reality, asleep to that reality, you only experience death and rebirth.
If we really take the Buddha's teachings on impermanence and carry them to a deeper level, we begin to understand this.  The Buddha teaches us that due to delusion we experience rebirth, death and rebirth.  That which you are does not reincarnate.  It's like saying that what we are experiencing are the waves on top of an ocean.  You can't keep anything still there—it's all wavy. But the truth of our nature, the meaning of the path, is the sanctity and solidity of the ocean floor that never changes.  That is why the Buddha teaches us about impermanence. Not to scare us, not to make us unhappy.  To tell somebody a thing is a certain way doesn't make them any unhappier if it is that way.  It makes them able to cope, to deal, to decide.
Copyright © Jetsunma Ahkon Lhamo.  All rights reserved