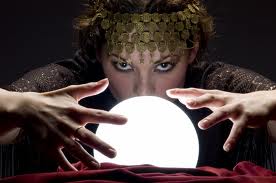 The following is an excerpt from a teaching by Jetsunma Ahkon Lhamo called "Why We Suffer"
I'd like to explain it in whatever way I can—even though the vocabulary is limited, and I myself am extremely limited—I'd like to explain it in whatever way I can over and over and over again. And do you know the interesting thing is that I often get caught in not understanding. It hooks me, too. Every time. Recently, I saw again, after not seeing for a very long time, someone whom I consider to be tremendously suffering, tremendously suffering, who I've known has had a great deal of the experience of suffering during the course of their life. Someone for whom in my heart of hearts I felt, you know, a terrible grief. Terrible grief. And for that person, I always wished that there was some hope. The idea that I had, although it was on a subtle level, was that that person had been victimized. I know that as a child that person was a victim of abuse. I know that many circumstances happened that made that person's life very, very difficult. And during the course of that person's adult life, there were tremendous, tremendous obstacles to overcome, tremendous difficulty. And yet, I know the Buddha's teaching, and I know that the content of our mindstream is constantly being displayed as our lives. But caught in the trap of that idea that somehow we could suffer without cause, that somehow we were victims, that somehow circumstance could occur to us, and that we were somehow blameless and innocent, I fell prey to that idea. That's never the case; it is never the case. Each and every person who experiences difficulty does so because of cause and effect relationships that they themselves began at some point, perhaps a point that they do not remember. The Buddha teaches us that if we have suffered a great deal, if we do suffer a great deal from loneliness, and the longing for love and approval, and that kind of need, a strong need, that somewhere in the past (and this is hard to take in), we ourselves were not kind. We ourselves were not supportive of others. We were not generous and loving. Now it may actually be that in this lifetime, we have made a real effort to be generous and loving and supportive to others, so you can't go by that.
The Buddha teaches one thing about which I am supremely confident, and I've become more and more so with each passing day: You should never go to a psychic or anybody like that to find out what your past lives are about. If you want to find out what your past lives are about, look in the mirror now. Are you poor? Then you weren't too generous. Are you not so good looking? Then in the past, you were not, with your body, faithful and loyal and virtuous. That's the truth. Are you lonely? Because in the past, you probably were not kindly and supportive to others. Are you wishing that you had love and there isn't much love in your life? Then, probably in the past, you were self-absorbed and really only caring about what you felt and what was going on with you and what your needs were. These are hard things to take in. But the Buddha teaches that for every single result that we are experiencing, there is a cause; and that cause is within our mindstream. Now, that's both good news and bad news. At first, you have to look in the mirror and you have to be real brave and you have to face that. And that's the hard part. That's the bad news. Nobody wants to look in the mirror and say, 'You did that. You had something to do with that.' You have some qualities that are in seed form hidden within your mindstream that are ripening even now. Nobody wants to take responsibility. We all want to feel only good; and we only want some external force to give a blessing and then we'll all be happy in heaven. That's what we really want. Take a pill. Like that. So at first it's very difficult and I think that the beginning of adapting this philosophy and accepting the Buddha's teaching and beginning to act on it is actually an act of courage. It's tough. It's really tough.
What makes it tough? Is it because you have to practice for hours and hours a day? No, that's your choice. You can practice a little bit, or you can practice a lot according to your disposition. You can start practicing a little and you can end up practicing a lot. It's really up to you. You can be following the Buddha's teaching at your own level. There's no pressure to do extraordinary amounts of practice. It's not like that. What makes that first step so courageous is that you really have to accept the great law of cause and effect. But the good news is that suddenly you have power. There is an antidote. Before you were hopeless and helpless. If you looked at your life, and there was no love in your life, you could only say, 'Wow, poor me! There's nothing I can do about this. I'm really hopeless and I'm really helpless. What am I going to do? Nobody loves me.' And then you can start whining about it. And, of course, that will never make you happy. And what is it going to do? Is it going to change anything? It will never change anything. It will only alienate others even more, because you will be continuing the root cause of selfishness and self-absorption. It will never produce any good results. And if you were to look into your life and you were to say, 'Well, I'm really not a happy person. I mean, I have many things, I have many physical things. I have a good house and a good car and all kinds of interesting things in my life, but I'm not happy. I don't seem to be happy and it's just, you know, I'm a victim. Just some people are happy, and I'm not. And I don't know why other people get all the breaks and why I don't get all the breaks.' I mean, you've heard the litany, haven't you? I don't need to repeat it again. I'm sure if you haven't said it recently, then you've said it in the past; and if you haven't said it in the past, you have, but you've forgotten. But, anyway, you can remember somebody else doing it. So I don't have to repeat the litany. But with understanding cause and effect relationships, you can look in the mirror and you can say, 'Yes, up until this time, I have planted seeds that have brought bad fruit, but I have the opportunity to apply the antidote. And I can apply it, I can plant good seeds and reap good fruit.'
Happiness, love, wealth, joy, contentment and peace, relaxation in any form, even health are all habitual tendencies. They are all habitual tendencies. Those among us, and there are many, who do not seem to have the karma of happiness or contentment, who cannot achieve any kind of inner peace, cannot do so because they do not have the habit of it. And they do not have the habit of it, because in the past they have instituted many causes that bring about the result of such an occurrence. If we have the result in our lives of having no capacity to be able to engage in, for instance, a loving relationship, if it seems that we look around and there really are no loving relationships in our life, it is because we do not have the habit of it. And we do not have the habit of it, because we ourselves in the past did not engage in the giving aspect of that kind of loving relationship. Well, we all think that now, now we're changed. Now we are engaged in the giving aspect of such a loving relationship. Yes, I'm trying to get a loving relationship. I go from person to person, and try to get a loving relationship. I get in everybody's face that I can get my hands on, and say, 'You will love me.' And so I've changed. Now I'm a loving person. I love everybody I can get my hands on. What are you doing? Are you generous, are you kind? Not in the least. Are you giving love? No, it's all about you. You want, you need, you want, you need. That's what you think about, because you have the habitual tendency of being needy and loveless due to a lack of generosity in the past. Now, the Buddha teaches us that the antidote is not to go out and join a singles club; but, rather, what we must do, instead, is to be as loving and as kindly to others as possible. To give without thought of any return. You want any thing in return. You don't need approval; you want approval. You just give. You're kind.
Now, at first, most people don't know how to do that. They really are inept at that sort of thing and they will end up trying to take anyway. So the Buddha gives us an actual series of practices that are antidotal. Very, very different. There are many different kinds of practices from generating oneself as the Bodhisattva of Compassion, and pouring forth compassion without exception to all sentient beings equally. And you don't get letters back from them, believe me. Pouring out compassion to all sentient beings equally, and in that way, beginning the habit of genuine loving kindness. That's one antidote. That's a good one. And then you can make wishing prayers for all sentient beings. You can circumambulate the stupa going clockwise. Please do so. It's makes me happy to know that you've had the opportunity. So you can circumambulate the stupa, or you make some offering on an altar; and at the same time you say, 'By this merit, or by this offering, or by the virtue of this prayer, may all sentient beings be free of suffering.' You're lonely? You know what the best antidote to that is? Pray for those who are lonelier than you. Pray endlessly. And don't expect any of them to know that you're doing so. And don't expect anything back for it. That really is an antidote to such suffering. And those who are the unhappiest are the ones who are most resistant to hearing that. But, there actually is an answer; there actually is an antidote. And you can begin like that.
© Jetsunma Ahkön Lhamo all rights reserved